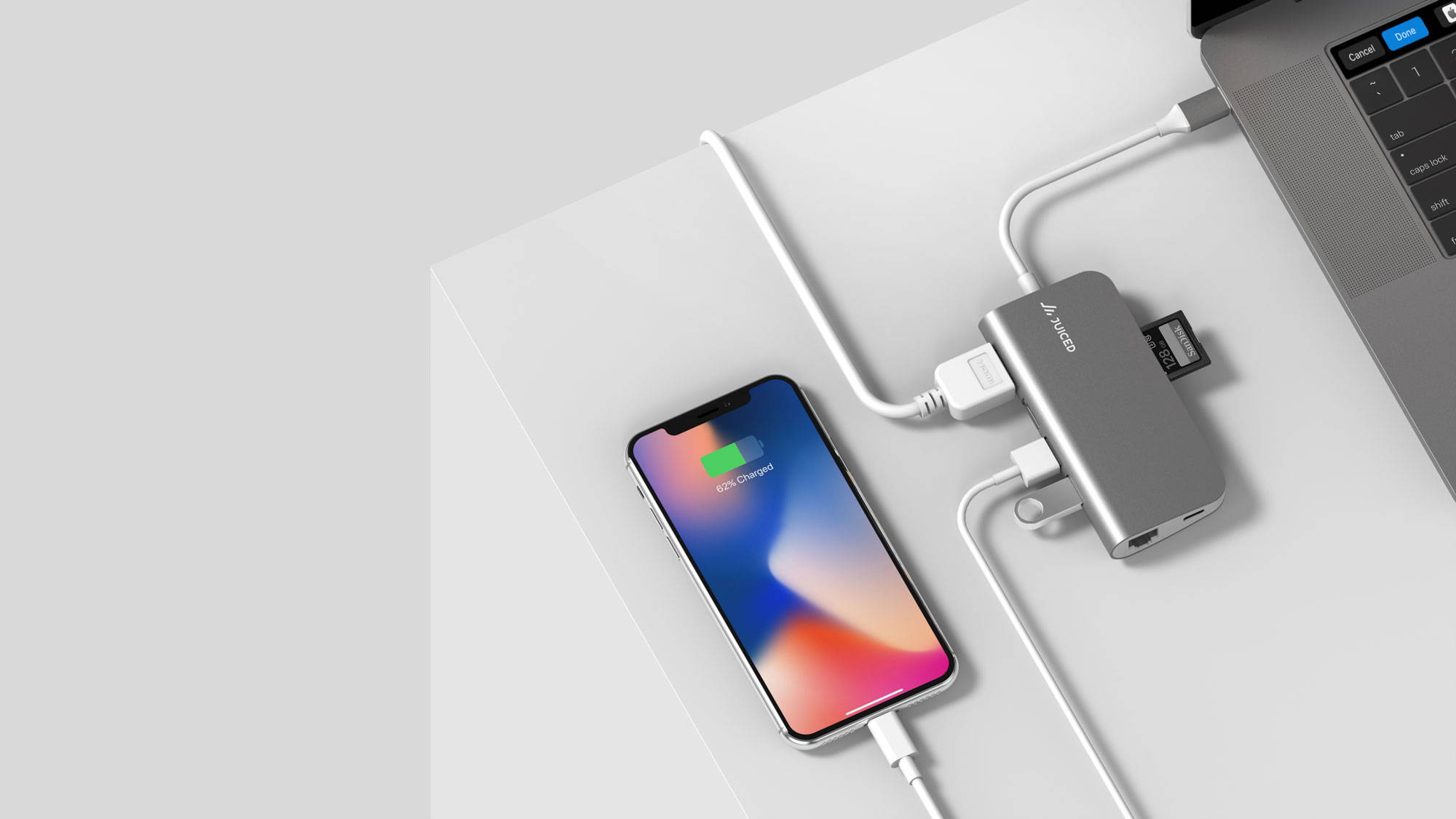 BizHUB
The original USB-C multiport adapter.
The BizHUB USB Multiport adapter from Juiced Systems is the original USB-C travel adapter. With the ability to empower your USB-C device to its full capability, you'll be amazed at the power you have at your fingertips.
Easily Plug N Play the adapter to your USB-C device and extend an additional display via the 4K enabled HDMI port for a truly amazing experience. Eliminate bad Wi-Fi lag with a Gigabit Ethernet input that speeds data through without a holdup. Add multiple peripherals simultaneously to your device utilizing the three USB 3.0 ports without speed loss.
Read and write data to your SD and Micro SD memory cards on the go. Always keep your device charged with the USB-C power delivery input.
The BizHub USB Multiport's durable aluminum designed body means you can take wherever you need to go. Compact and convenient, the BizHub USB-C to HDMI adapter is the travel companion you can't do without.
Tech Specs

4K HDMI @ 30 Hz

3x USB-A 3.0 Ports (5 Gbps)

SD Memory Input

Micro SD Memory Input

Gigabit Ethernet (10/100/1000)

USB-C Power Delivery (60 Watts)
What is the power delivery wattage on the BizHUB?
Up to 60 watts of power delivery.
Is the BizHUB compatible with my chromebook?
Yes. This unit is compatible with Chromebooks, Apple, PC, and Linux devices.
What refresh rate does the BizHUB support?
The BizHUB support 4K resolutions at 30hz. 1080p supports 60hz.
Does the power supply need to be plugged in to work?
No, the hub can work off of the laptop's bus power, but it could be limited depending on the laptop being used.
Utilize the array of different essential ports the BizHUB provides. Move data, extend your display, and connect external devices with ease.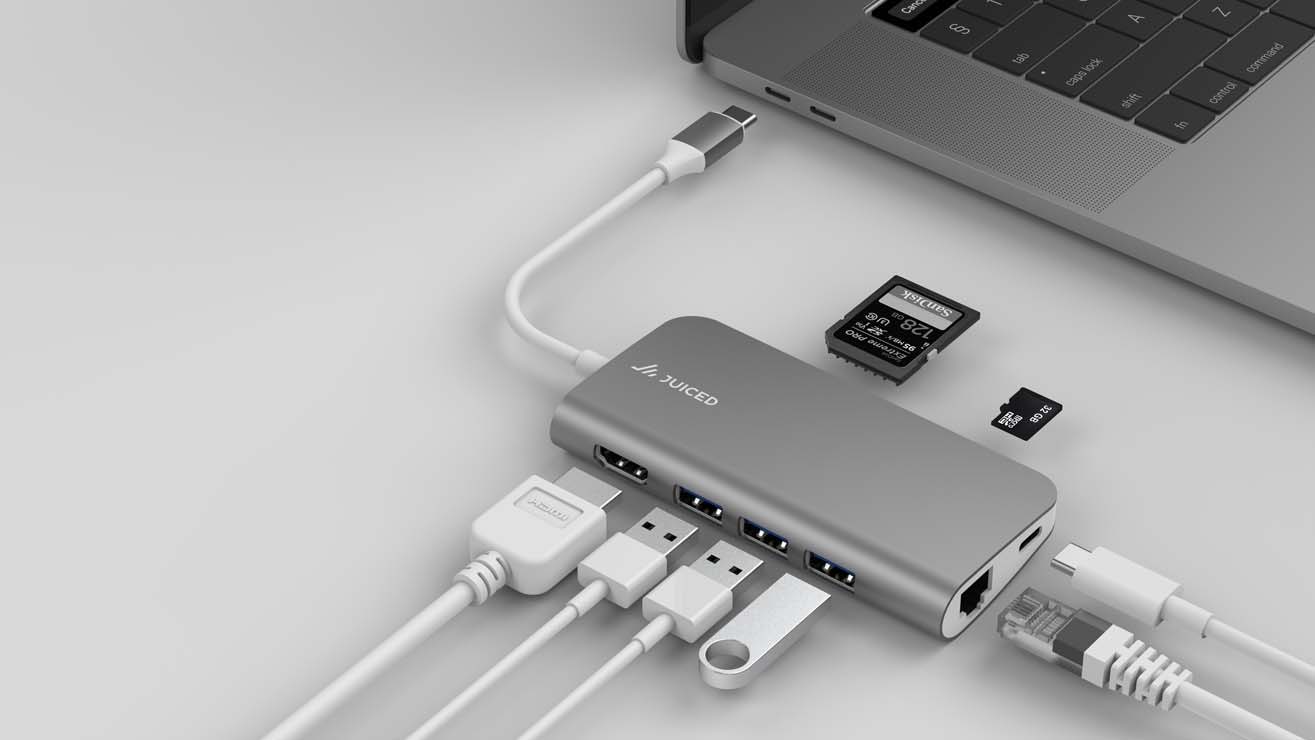 Extend your laptop's display will beautiful 4K resolutions. Increase your productivity with an additional monitor to your workstation, whether your at home or at work.
Transform the way you work with a direct LAN line. No more interruptions with WiFi dead spots. Stay connected with high speed Gigabit Ethernet standards.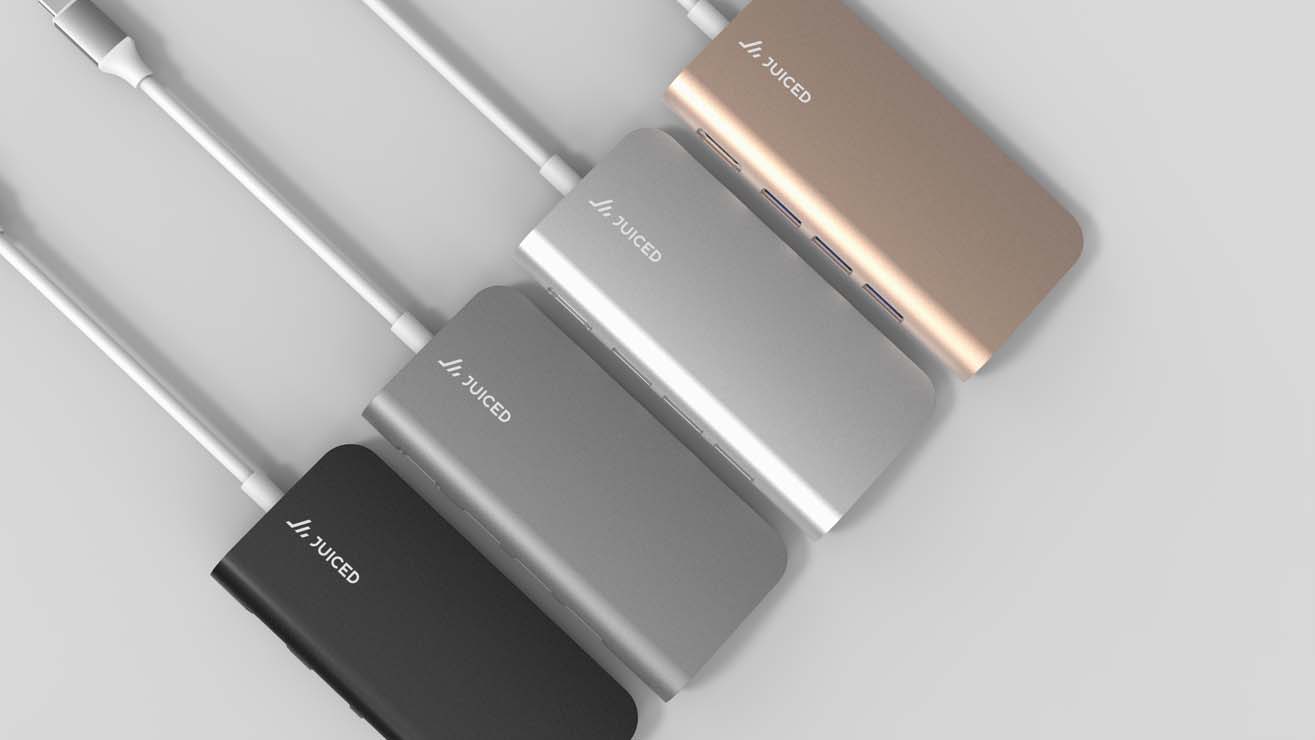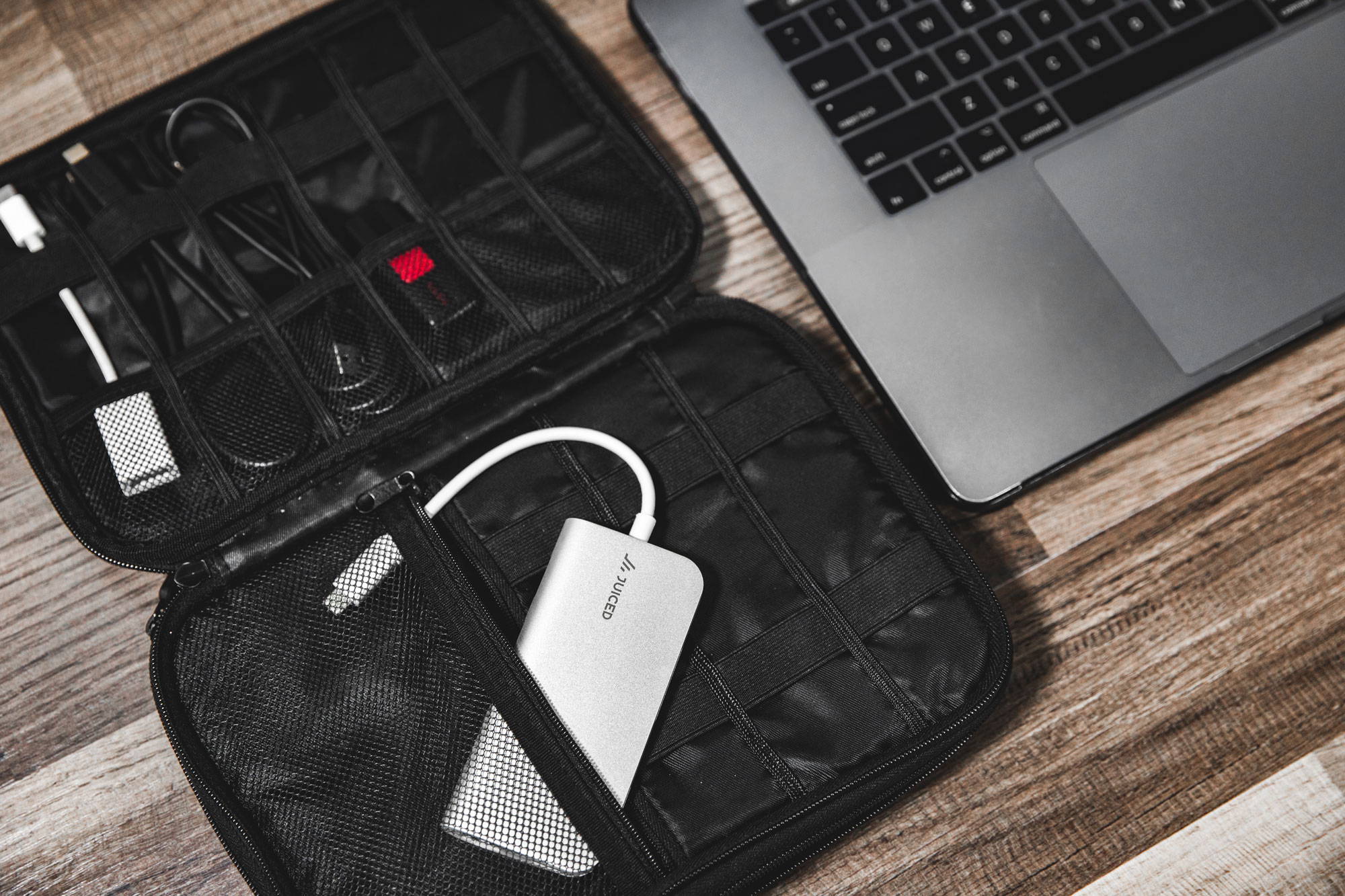 Travel Friendly
4K HDMI @ 30hz

3x USB-A 3.0 Ports (5 Gbps)

SD Memory Input

Micro SD Memory Input

Gigabit Ethernet (10/100/1000)

USB-C Power Delivery (60 Watts)