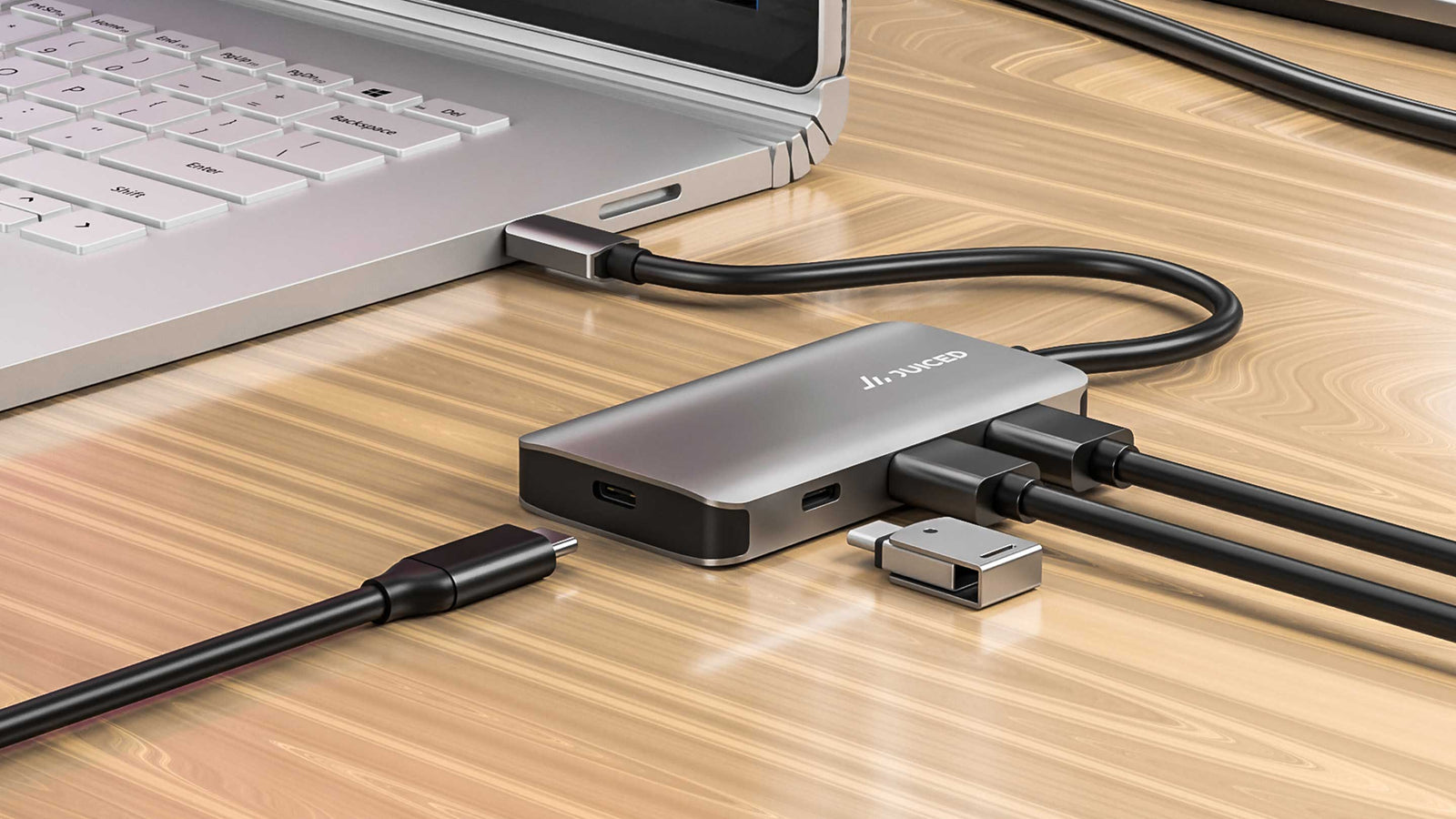 If connecting peripherals has your head in a spin, stop the madness with a USB 3.0 connection adapters designed to keep you connected with ease. Extend capabilities, enjoy no-lag Wi-Fi and power up for gaming and working.
Microsoft Surface Pro users have an array of devices to choose from with Juiced Systems. Choose the hub with the connections you need, including USB 3.0 ports, Gigabit Ethernet input and video out options. Our universal docking stations offer to connect all of your devices, including additional monitors, external hard drives as well as USB peripherals.
If you live a lot of your life on the road and you need a compact USB-C to USB-A adapter solution, you'll find them here. Small footprints and durable bodies deliver just the right connectivity and flexible input options to give you on the go productivity.
Juiced Systems has the USB C to USB adapter options for you power users, too. Charge your devices, experience awesome transfer speeds, and make the most of your video and audio capabilities with smart charge hubs and built-in power supplies.
You'll find the USB-C to USB-A adapter you need to connect all of your devices right here.