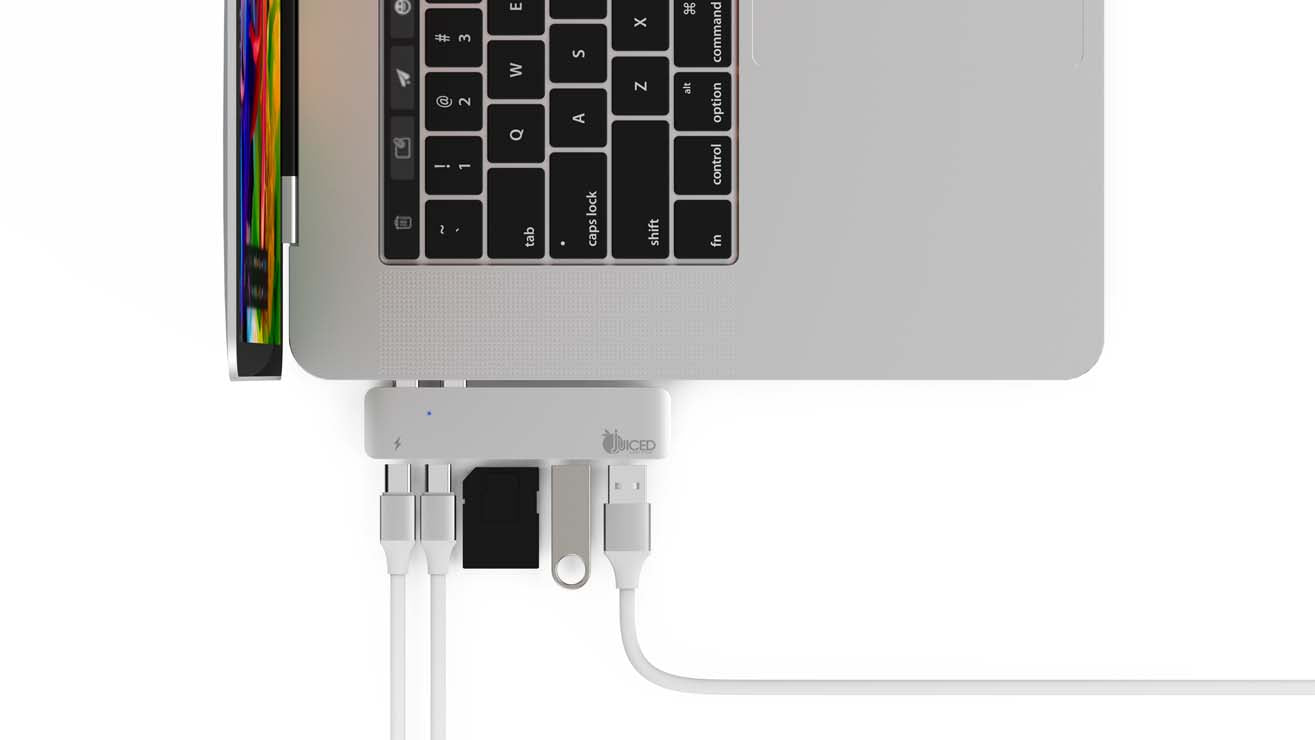 When performance, power, flexibility and connectivity mean everything, you need a Macbook docking station to meet your demands. And, that's what you'll find at Juiced Systems.
Choose the Macbook docking station to fit your peripherals and configurations from our powerful line of options. If you need multiport USB-C, audio power delivery, HDMI input, charging ports, Gigabit Ethernets connections or need it all, we have the setup accessories you need. 
Take a look at our Macbook Air docking station options for connecting all of your devices. Easy installations and instant power give you unequaled flexibility to take your computing, whether it's for work or play, to the next level.
If work takes you on the road, you'll find compact hubs with a built-in power delivery ports designed to connect peripherals and charge your laptop.
For the home office, game play or work setups, simplify connections with a Macbook docking station with features for the pro, including multiport ports and connection inputs. Enjoy enhanced video with HDMI support. Choose an audio adapter for clear digital sound.
The possibilities are endless with a Macbook docking station from Juiced Systems.
| Model Year | Model Name | Display Size | Resolution | Processor | RAM | Storage | Ports | Weight |
| --- | --- | --- | --- | --- | --- | --- | --- | --- |
| 2016 | MacBook (Retina, 12-inch, Early 2016) | 12-inch | 2304 x 1440 | Intel Core m3/m5/m7 (6th Gen) 1.1-1.3GHz | 8GB | 256GB/512GB | 1 x USB-C (with support for charging, DisplayPort, USB 3.1) | 2.03lbs |
| 2017 | MacBook (Retina, 12-inch, Mid 2017) | 12-inch | 2304 x 1440 | Intel Core m3/i5/i7 (7th Gen) 1.2-1.4GHz | 8GB/16GB | 256GB/512GB | 1 x USB-C (with support for charging, DisplayPort, USB 3.1) | 2.03lbs |