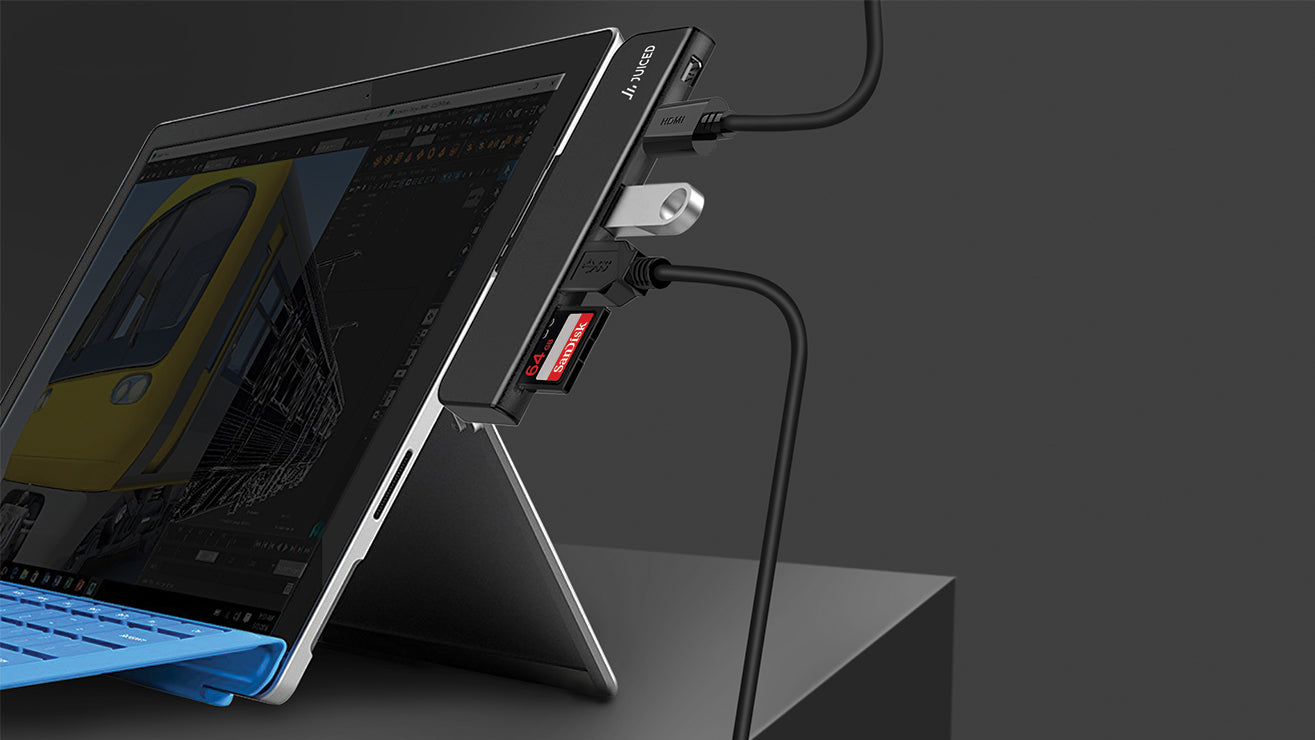 Unleashing the Full Potential of Microsoft Surface Pro 6 with Advanced Features and Accessories
As a groundbreaking innovation in the realm of portable computing devices, the Microsoft Surface Pro 6 has garnered significant attention since its introduction in 2018. This sixth-generation device from the Surface Pro series is powered by Intel's eighth-generation Core i5 and Core i7 processors, providing a performance boost of up to 67% compared to its 2017 predecessor.
Impressive Hardware Specifications for Optimal Performance
The base configuration of the Surface Pro 6 comes equipped with an Intel Core i5 CPU, 8GB RAM, and 128GB internal storage, making it an ideal choice for professionals and casual users alike. The advanced chipset delivers top-notch performance, ensuring smooth multitasking and seamless operation across a wide range of applications.
Extended Battery Life and Intelligent Power Management
One of the standout features of the Surface Pro 6 is its remarkable battery life. With intelligent power management capabilities, the device can switch between different power consumption modes depending on whether it is being charged or running on battery power. This ensures that users can enjoy longer periods of uninterrupted productivity.
Windows 10 Variants for Home and Business Users
The Surface Pro 6 comes pre-installed with either Windows 10 Home or Windows 10 Pro, catering to the diverse needs of its user base. While the standard edition is designed for everyday use, the Business variant offers advanced features and security enhancements tailored for professional environments.
USB-C Port: A Missed Opportunity?
Although the Surface Pro 6 received widespread acclaim, some users expressed their desire for a USB-C port. The inclusion of this versatile connectivity option would have allowed for faster data transfer and charging, further enhancing the device's capabilities.
Elevate Your Surface Pro 6 Experience with Adapters and Docking Stations
Despite the absence of a USB-C port, the Surface Pro 6 can still benefit from a variety of adapters and docking stations specifically designed to expand its functionality. These essential accessories can greatly improve the overall Surface Pro experience, providing users with a range of additional ports and features to optimize their workflow.
Transform Your Workspace with Surface Pro 6 Docking Stations
By investing in a dedicated Surface Pro 6 docking station, users can effortlessly transform their portable device into a powerful workstation. These docking stations enable seamless connectivity with multiple peripherals, allowing for a more streamlined and efficient work environment.
In conclusion, the Microsoft Surface Pro 6 is an impressive device that boasts powerful hardware, exceptional battery life, and versatile operating system options. While the lack of a USB-C port may be a minor drawback for some, the availability of adapters and docking stations ensures that the Surface Pro 6 remains a compelling choice for users seeking a portable computing solution with top-notch performance.
Specifications

Category

Two-in-one PC with the following configurations by processor:

Intel® Core i5-8250U
Intel® Core i7-8650U

Surface Pro 6 for Business

Intel® Core i5-8350U
Intel® Core i7-8650U

Memory

8 GB, 16 GB

Internal Storage

128 GB to 1 TB

Battery Life

Up to 13.5 hours

Weight

1.70 lb. (i5), 1.73 lb. (i7)

Dimensions

11.5" by 7.9" by 0.33"

Display

12.3 inches with a 3:2 aspect ratio and a resolution of 2736 × 1824

Ports

 

USB 3.0 port
Mini DisplayPort
MicroSDXC card reader
3.5 mm headphone jack
Surface Connect port
Type Cover port