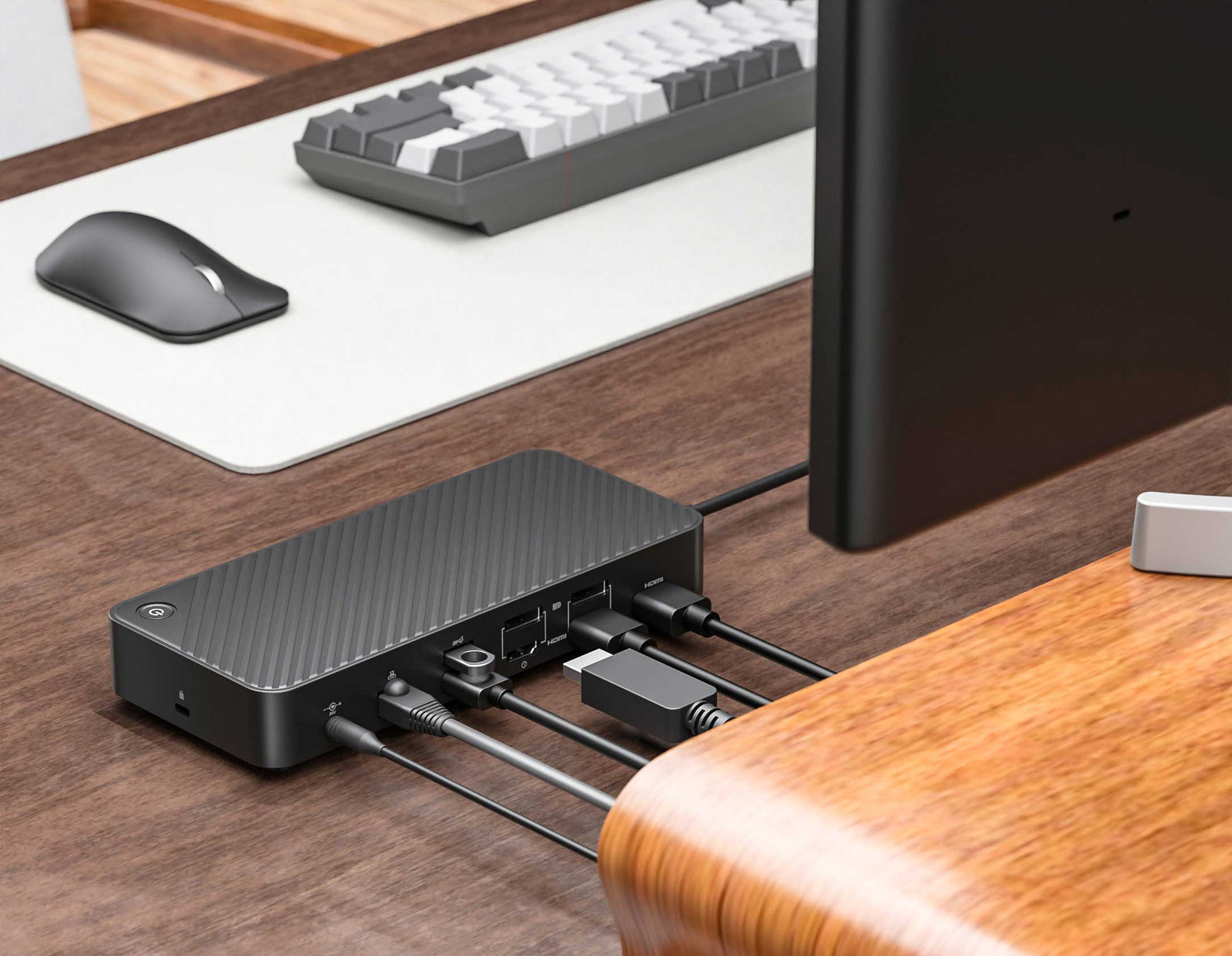 When you need a universal docking station for your laptop, compatibility and power take center stage. You asked, and we delivered the universal docking station powerful enough to meet your needs, whether you're powering an enterprise or a home system.
Our selection of universal docking stations includes options for complete compatibility with USB-A, USB-C input connections as well as Ethernet connectivity with multiport USB inputs for blazing transfer speeds.
Whatever your input requirements, you'll find the docking station you need to configure, setup and power your devices. You'll find dedicated ports and fast data transfers to connect everything from a second monitor to audio peripherals. 
Juiced Systems docking stations give you a wide range of unique and essential utility options for desktop setups whether it's at work or at home. Configure and connect any way you want with a powerful and distinctive universal docking station for laptops, monitors and peripherals. Get the setup you need to work better and play faster.