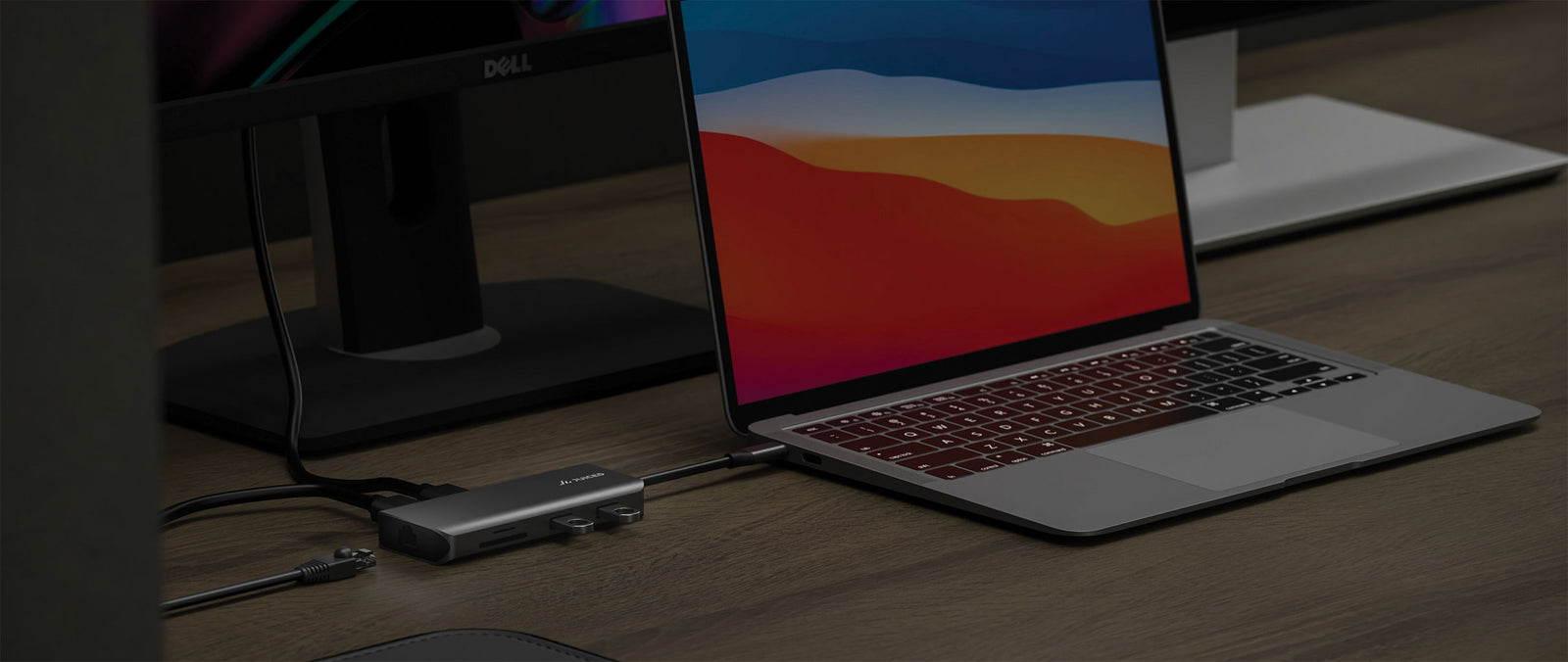 If the state of your digital video gets you down, try one of Juiced System's USB C to HDMI adapters to see what you've been missing.
Whether you need a multiport travel adapter to take on the road or a powerhouse docking station for the home office or work setup, you'll find the HDMI to USB-C adapter you need for dazzling video and superb performance.
Power your Macbook laptop with adapters specially designed to add multiple ports that give you countless setup options. Small footprints mean the USB C to HDMI adapters fit anywhere space is at a premium.
Universal laptop docking stations give you plenty of options for peripherals with awesome video delivery. Connect via USB-C port for blazing fast data transfer speeds and video clarity. You won't believe your eyes.
Our USB C to HDMI multiport adapter with power delivery charges your laptop at super-fast speeds and handles resolutions up to 3840 x 2160 at 30Hz. And, in case you wondered - it's backward compatible as well.
Take your pick of powerful USB-C to HDMI solutions right here at Juiced Systems.