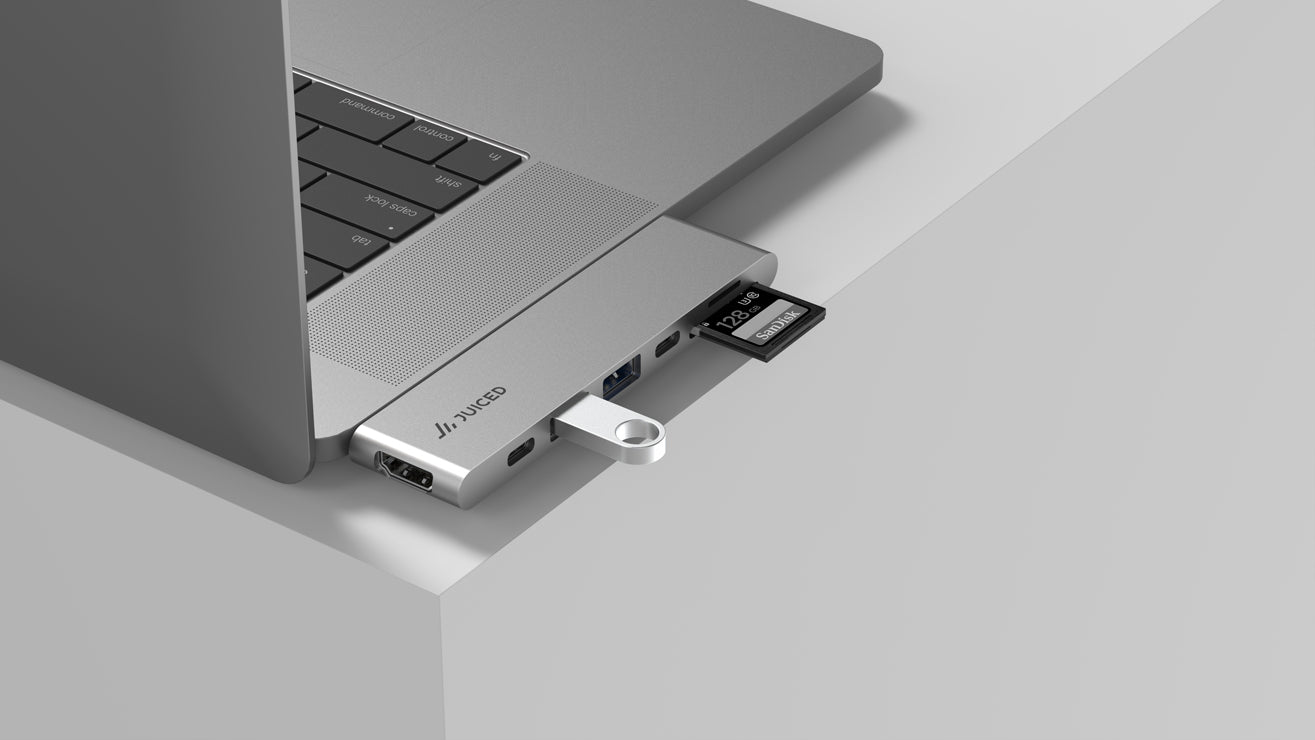 Expand Your Connectivity with Unique Macbook Air Adapter Options
Are you looking for a way to enhance your Macbook Air's connectivity options? Look no further than our Macbook Air adapter options, uniquely designed to meet your system's specific needs. Despite their compact sizes, each adapter offers powerful connectivity whether you're on the go, at home, or in the office.
Upgrade Your Travel Experience with the BizHUB Adapter
Our BizHUB adapter is the most advanced USB-C travel Macbook Air adapter available, offering a plug-and-play installation that's hassle-free. Equipped with a Gigabit Ethernet port, USB 3.0 ports, and an HDMI input, this adapter delivers fast network connections, stunning video quality, and speedy USB connections.
Choose the Right Adapter for Your Style
We offer a variety of Macbook Air adapter options to fit your specific needs and style. Whether you prefer USB to HDMI, USB-C, VGA inputs, or a Gigabit Ethernet port, we've got you covered. Our adapters also come with superb power delivery and multiport connection options, allowing you to connect and charge all of your devices with ease.
Expand Your Device Capabilities with Juiced System
The Juiced System designed Macbook Air adapter is another great option to help you expand your device capabilities. With our high-performance adapters and hubs, you can get the most out of your setup whether you're on the go or at your desktop. Our adapters are designed to fit easily in your luggage, making them the perfect travel companion.
Conclusion
Don't let your Macbook Air's limited connectivity options hold you back. With our unique and powerful Macbook Air adapter options, you can expand your connectivity and enhance your device's capabilities. Choose the adapter that fits your style and needs and take your device to the next level.
| Model | Release Year | Processor | Display Size | USB-C Ports |
| --- | --- | --- | --- | --- |
| MacBook Air M1 | 2020 | Apple M1 chip | 13.3 inches | 2 |
| MacBook Air Retina | 2018 | Intel Core i5/i7 | 13.3 inches | 2 |
| MacBook Air | 2015 | Intel Core i5/i7 | 11.6/13.3 inches | 2 |