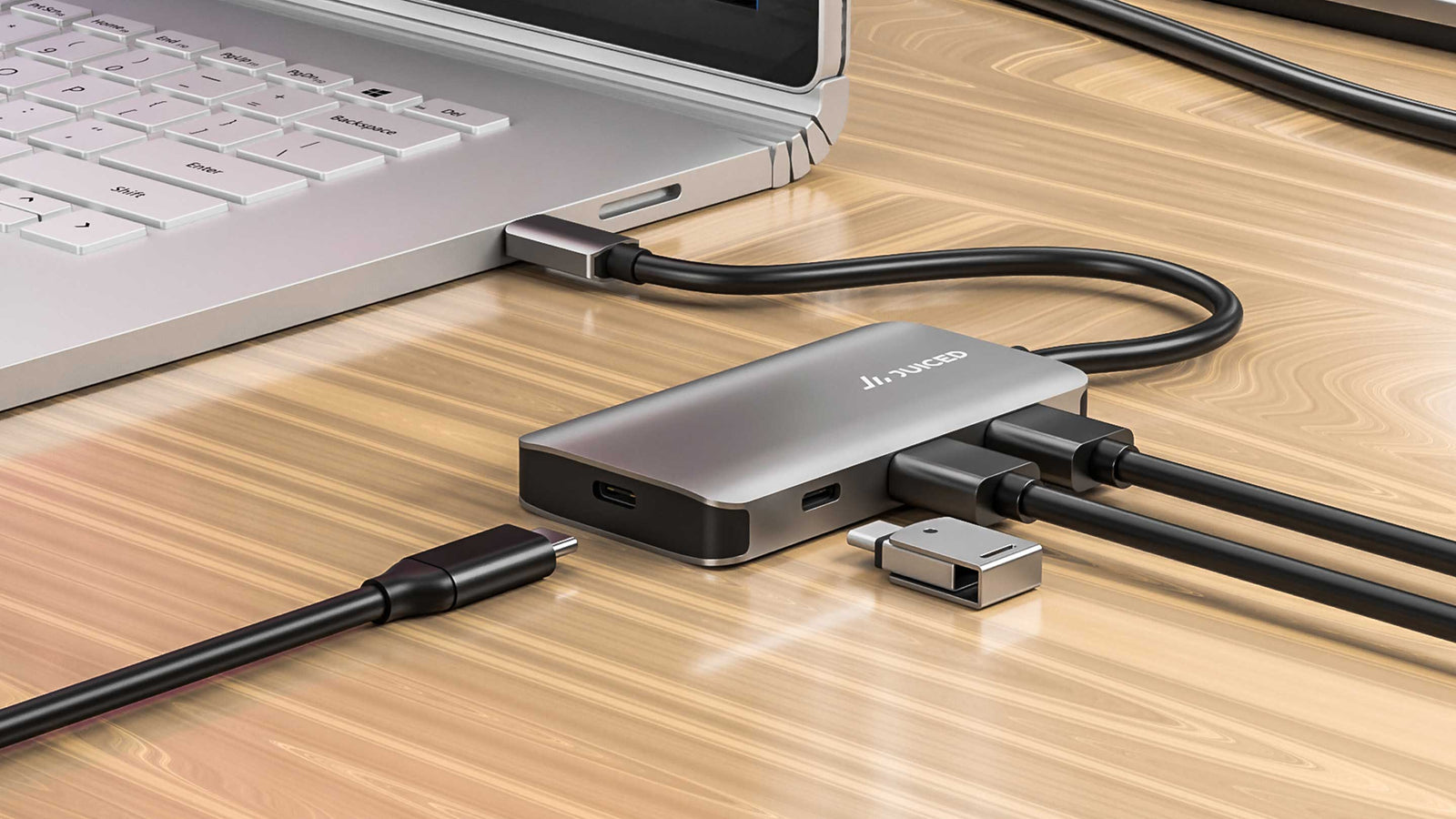 When it comes to compatibility and power, you want the highest quality and fastest performance you can get. Powerful performance and ultimate value are exactly what you get when you order from our wide selection of USB 3.0 hubs.
Choose from a range of options to fit your style, including a multiport aluminum hub complete with its own power supply for advanced capabilities. Charge up peripherals and transfer data faster with our USB-C data and charging hub.
You'll find the USB 3.0 hub you need no matter what your setup. Choose universal adapters or find dedicated Surface Pro solutions. Choose a hub with an aluminum casing made to take on the rigors of your travel and work life.
Durability, performance and options you need - that's what you'll find at Juiced Systems. Shop and compare from our wide range of USB-A, USB 3.1 Gen 2, USB 3.0 hubs, adapters and docking stations. Powering up has never been easier.