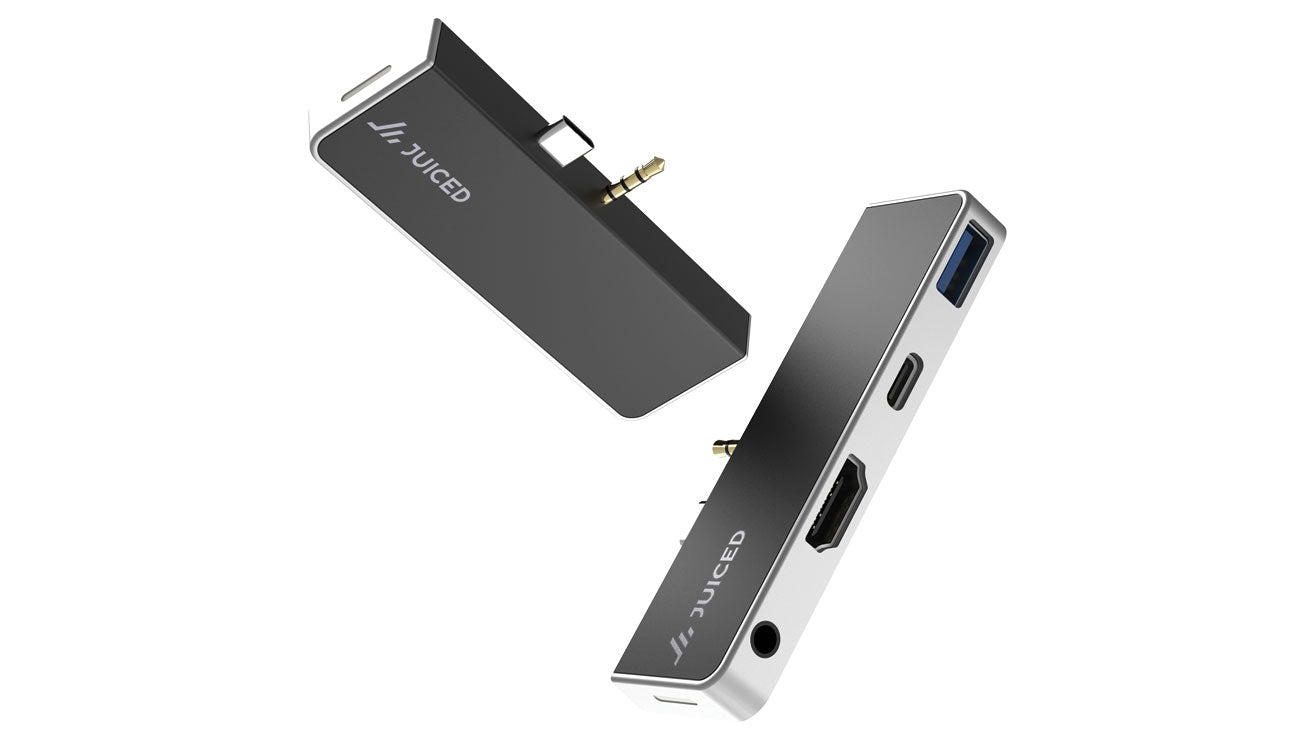 Juiced Systems Surface Go USB Adapter: The Ultimate Solution for Portability and Power
Are you looking for an accessory that can boost the power and connectivity of your Surface Go device? Look no further than the Juiced Systems Surface Go USB Adapter. As a leader in delivering top-quality Surface accessories, Juiced Systems has designed an adapter that provides users with the most effective and powerful options to connect, work, and play.
Unleash the Portability of Surface Go
The Surface Go device is known for its impressive portability, with a 10-inch display and up to nine hours of battery life for day-to-day tasks. However, its performance is powered by Intel® Pentium Gold Processor 4415Y and can have up to 8 GB RAM and 256 GB storage capacity in configurations. To add even more flexibility for on-the-go work, accessories like Surface Pen and Type Cover are available.
If you have an existing Type Cover for Surface 3 with six pins, it may not be compatible with Surface Go, which has an eight-pin connection. Surface Go is preloaded with Windows 10 Home in S Mode and Surface Go for Business with Windows 10.
The Juiced Systems Surface Go USB Adapter takes convenience and power to the next level. Our adapter line is designed to fit the form of Microsoft's signature laptop tablet combination, providing powerful options in a compact package.
More Connectivity Options Than Ever Before
Do you need HDMI connectivity? We have it. How about USB ports? You'll find all that and more right here. Our Surface Go USB adapter accessory line includes options with charging capabilities, AUX ports, LED status indicators, and wireless device options.
Extend your display, use headphones, charge devices, add peripherals, connect via an Ethernet cable, and enjoy added functionality with a Surface Go USB adapter from Juiced Systems that fits your work, play, and travel style.
Juiced Systems: Delivering Top-Quality Surface Accessories
At Juiced Systems, we believe in providing our customers with top-quality accessories that enhance their Surface devices' performance and productivity. Our Surface Go USB adapter line is just one of many products we offer, providing users with the tools they need to work and play more efficiently.
In conclusion, the Juiced Systems Surface Go USB adapter is an excellent solution for anyone looking to boost the power and connectivity of their Surface Go device. With a wide range of connectivity options, compact design, and top-quality construction, this accessory is an excellent choice for anyone who wants to get the most out of their Surface Go. Choose Juiced Systems for all your Surface accessory needs, and take your productivity to the next level.
Specifications

64 GB (eMMC drive) or 128 GB (SSD)

Up to nine hours on Wi-Fi and up to 8.5 hours for Surface Go with LTE Advanced

10 inches with a 3:2 aspect ratio and 1800 × 1200 resolution

 

USB-C port
Surface Connect port
MicroSDXC card reader
Cover Type connector
3.5 mm headset jack