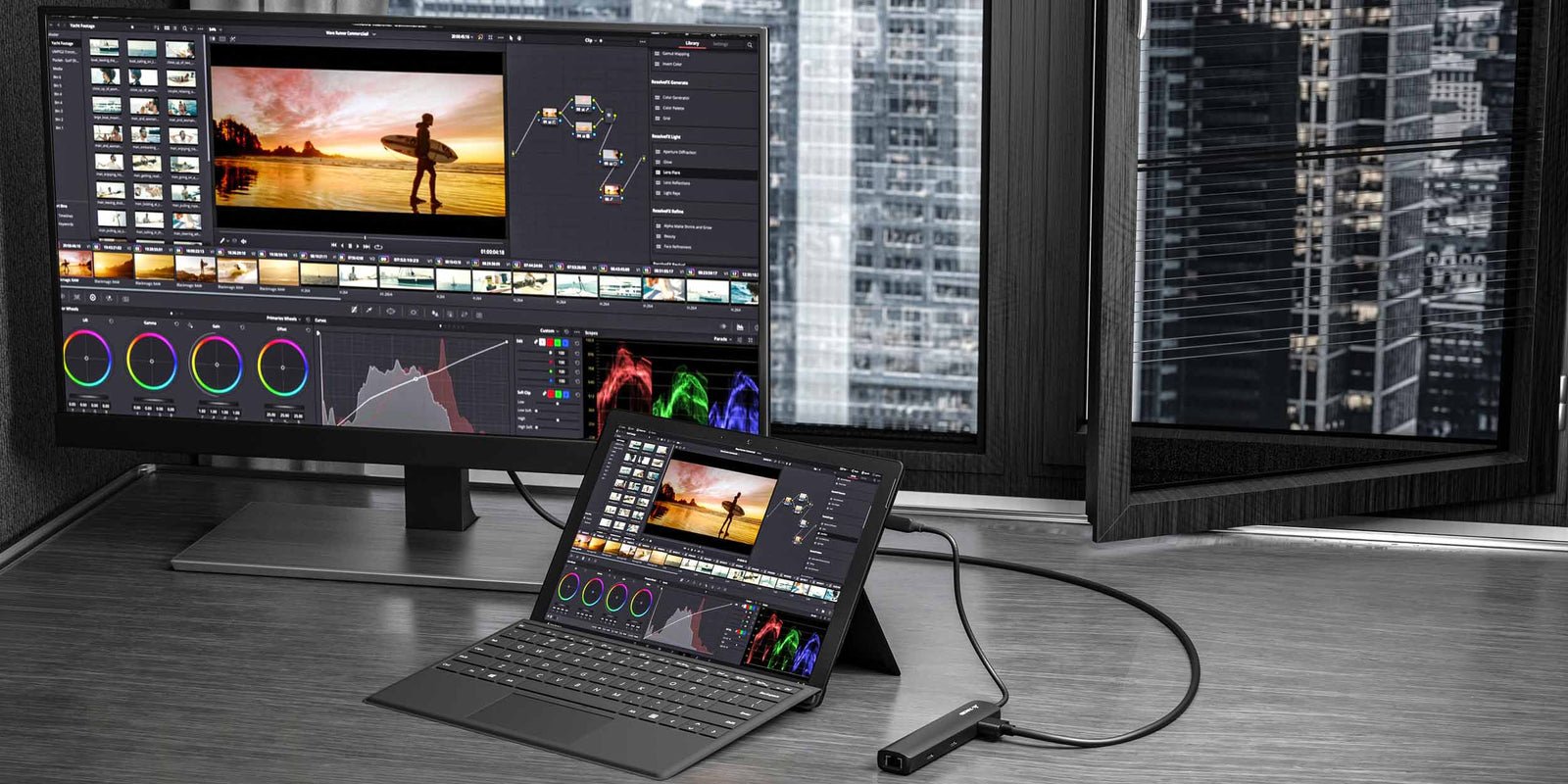 Whether your USB-C hub has to do everything from charging your devices to connecting your peripherals, you'll find exactly the right solution with Juiced Systems products.
Do you need extra connectivity in a small footprint? The USB-C hub multiport adapter is the answer. This multifunction adapter is fully featured with USB-C and HDMI ports and includes an Ethernet input to keep Wi-Fi lag at bay. Take it wherever you go to stay connected.
If you need a multifunction USB-C hub for home or work, the DecaHUB is the solution. With HDMI ports and a VGA input, stream dazzling video without interference or glitches. The DecaHUB's compact size ensures its fit in the tiniest of spaces.
If you need fast charging capabilities, we have the ultimate USB-C hub for that, too. Whether you're ready to speed up data transfers at 10 Gbps, work more efficiently, you'll find the VertexHUB is the solution you need for all things data and power focused.