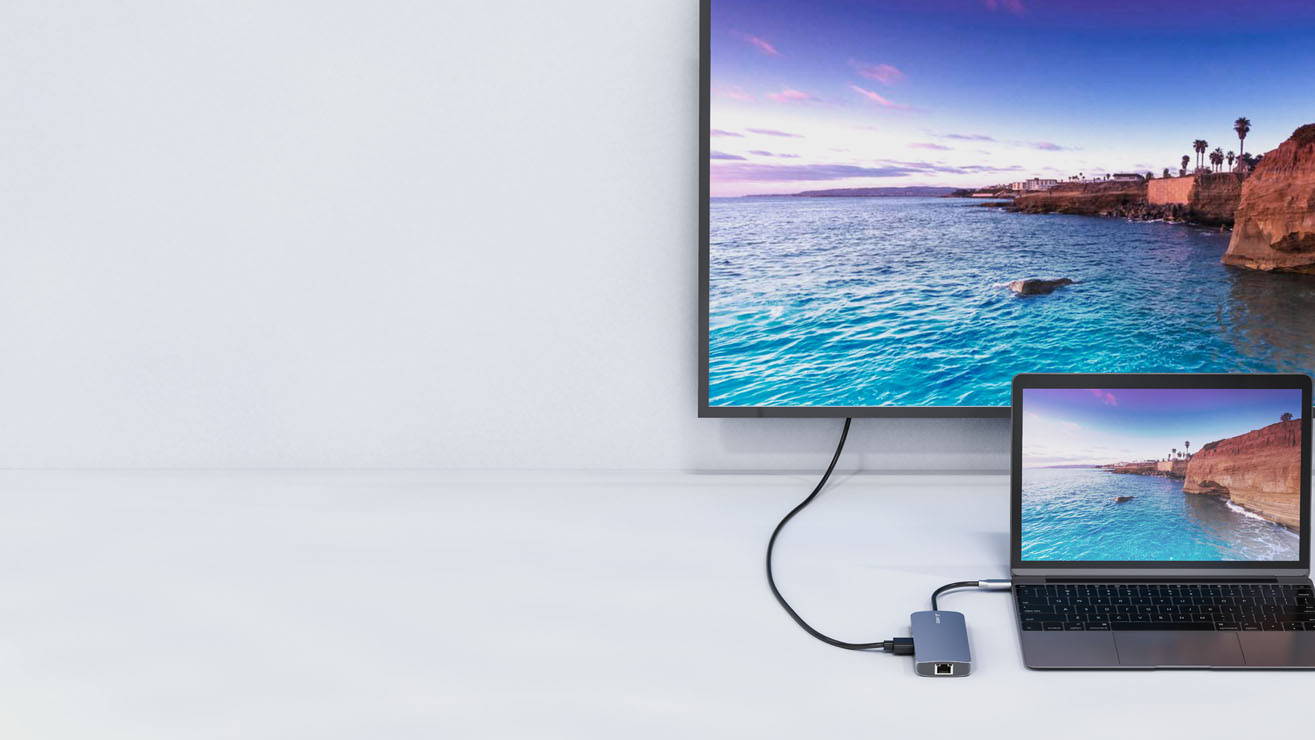 BizHUB Pro
Unmatched professional performance.
The BizHUB Pro is the latest iteration of one of the most powerful performance enabled multiport adapter we have made. The BizHUB Pro added the much sought after USB-C data port which has been absent from most adapters currently available on the market. The BizHUB Pro has a solution for every type of popular port you could use. With three USB 3.0 ports, take advantage of connecting multiple peripheral devices such as USB external hard drives, USB flash drives, or mouse and keyboard devices. The SD and Micro SD memory inputs make photo and data transfers from memory cards quick and easy. The BizHUB Pro received a major chipset upgrade enabling 87 Watts of charging output power with a total of 100 Watts for power input to provide additional power to the entire hub via the USB-C Power Delivery port. The second USB-C ( DATA)port was added to give power users the ability to utilize their new peripheral devices that need to transfer data ( 5Gbps). The Gigabit Ethernet (10/100/1000) port ensures you keep maximum data bandwidth flowing with an uninterrupted LAN connection. Extending your display with a 4K HDMI port will keep your productivity and efficiency performance at optimal levels. The aluminum body construction keeps this adapter rugged and durable for all travel encounters. Whether you use your laptop at home or for business, the BizHUB Pro has all of the essential ports covered.
FREE DOMESTIC & INTERNATIONAL SHIPPING
Tech Specs

3x USB-A (5 Gbps)

1x USB-C (Power Delivery up to 100 Watts)

1x USB-C (5 Gbps)

HDMI 4K (30hz)

Gigabit Ethernet (10/100/1000)

SD (3.0)

Micro SD (3.0)
What is the hub max power output?
Up to 100 Watts. Using your stock USB-C charger, you can charge at full speed.
What is the actual size of the hub?
Does the HDMI port support 4K @ 60hz?
What USB 3.2 Generation 2 chipset is used?
Does the hub need drivers?
No, the hub is plug n play ready. Your operating system will usually install any drivers it may be missing if needed.
Regardless of what laptop you have, the BizHUB Pro can keep your laptop charged at full speed and plenty of additional power for extra devices.
Enjoy the full capabilities of your Gigabit Ethernet LAN connection. Stray connected with no interruptions and slow WIFI speeds from you daily work.
The BizHUB Pro provides unmatched power and support for all of your tasks wherever you may be working. Enhance the way you work.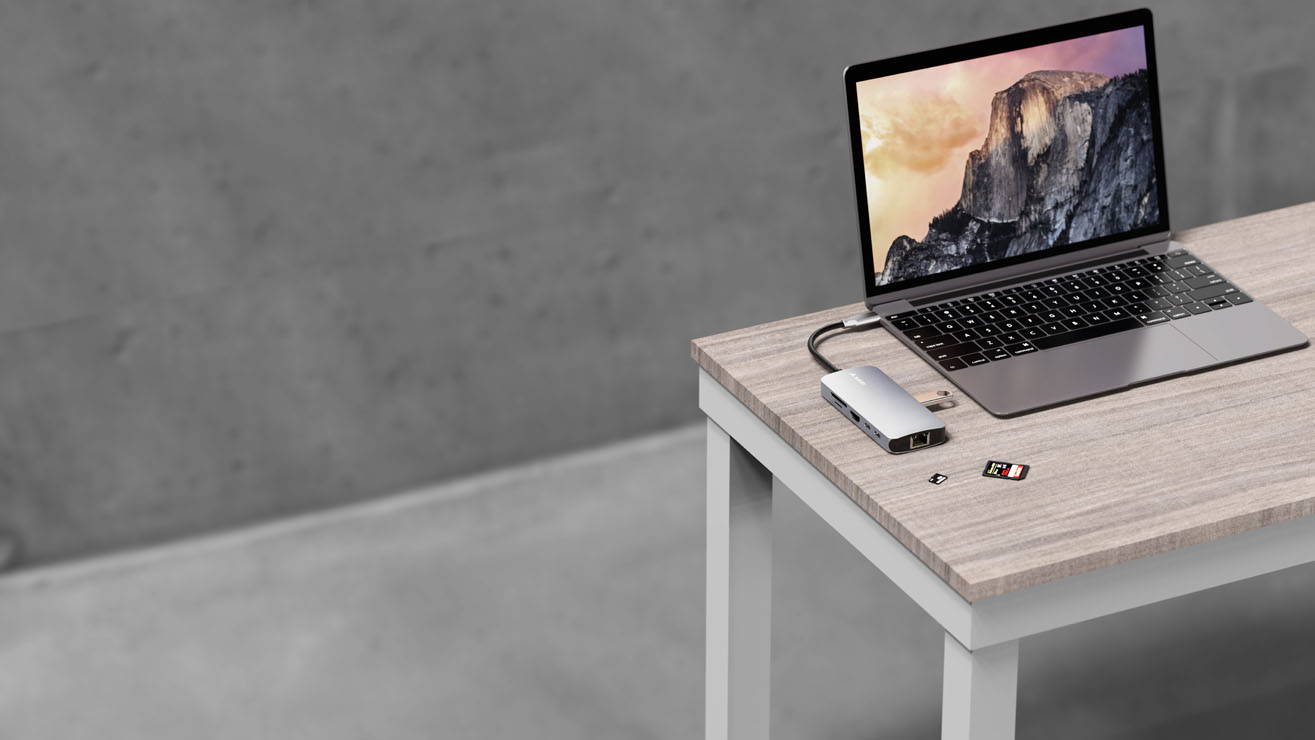 USB-A 3x (5Gbps)
USB-C (5Gbps)
USB-C (100W PD)
4K HDMI (30hz)
Gigabit Ethernet (10/100/1000)
SD & Micro SD Memory