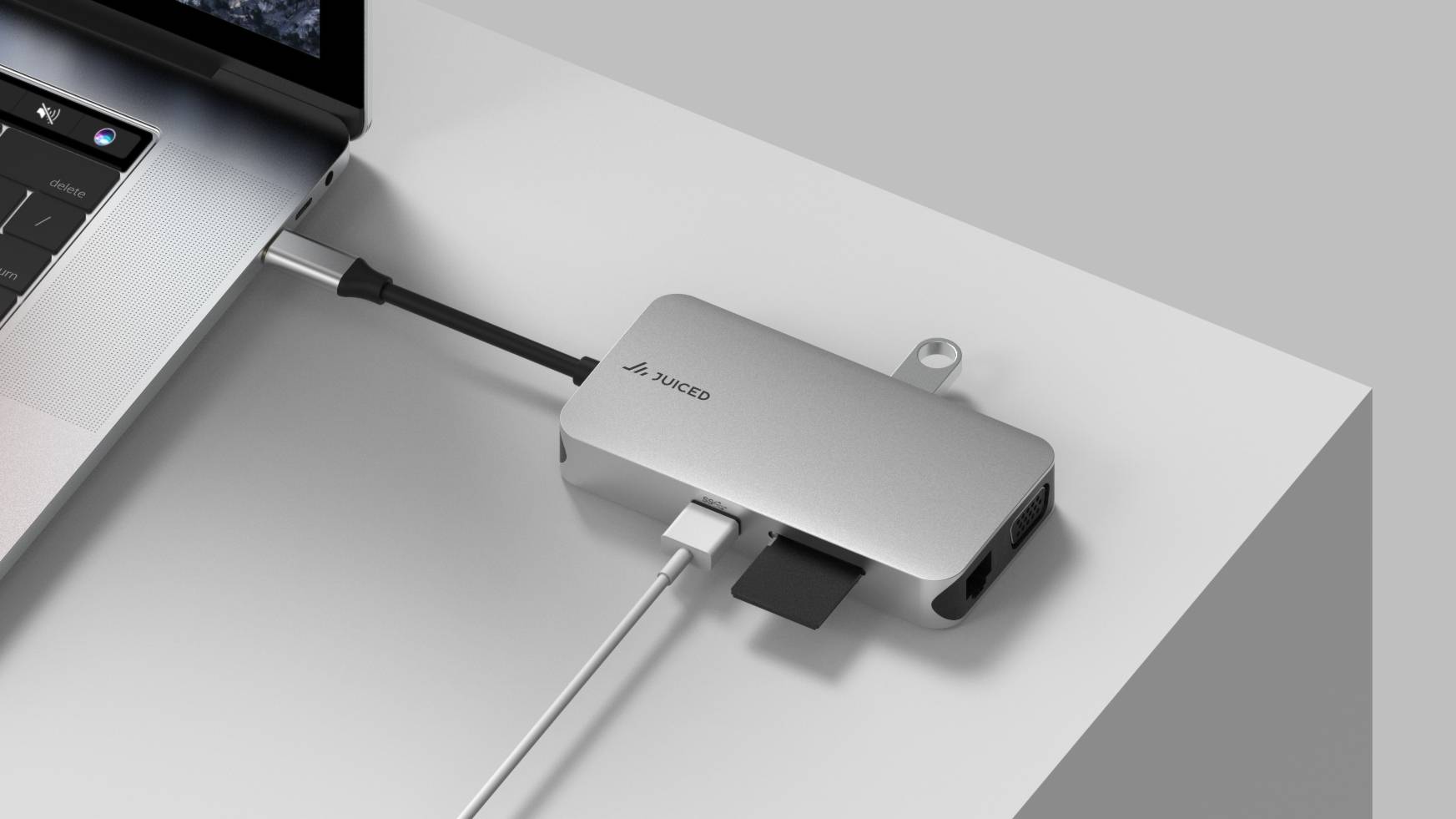 DecaHUB
10 Essential ports for any USB-C device.
The DecaHUB provides all of the essential peripheral device inputs for any laptop home or work setup. An HDMI input that easily handles 4K @ 30hz with a VGA input that can be used simultaneously with the HDMI port (1080p @ 60hz for VGA). Three USB 3.0 (5Gbps) ports provide convenient file transfers for thumb drives, mouse, and keyboard, The USB-C port allows for power delivery to your laptop to keep you fully charged at all times without having to use another port on your laptop. The USB-C power delivery port can handle the highest power delivery demands up to 20v @ 87 Watts. The SD and Micro SD inputs are conveniently located to allow for easy file and photo transfers. The Gigabit Ethernet port provides (10/100/1000) consistent and reliable network connection to your router. The AUX input allows for easy audio or headsets to be plugged in on demand. The DecaHUB is a versatile necessity for all USB-C laptops. Never leave home without it. The DecaHUB also comes with a USB-C to USB-C 6 Ft. charging and data cable for your convenience.
Tech Specs

HDMI 4K (30hz)

1 Gigabit Ethernet Port (10/100/1000)

3 USB-A Ports (5 Gbps)

1 USB-C Power Delivery Port (87 Watts)

SD & Micro SD Inputs

VGA (1080p @ 60hz)

AUX Port

DecaHUB

6ft USB-C to USB-C Flat Cable
Do I need drivers to use the DecaHUB
No, the DecaHUB is Plug N Play ready
Does the DecaHUB really come with a USB-C Cable?
Yes, the DecaHUB comes with a 6ft USB-C to USB-C flat cable. Use it for charging or data.
Can the HDMI and VGA ports be used at the same time?
Both the VGA and HDMI port can be used at the same time. 4K resolutions are not compatible when the VGA port is in use. Default will be 1080p resolutions @ 60hz.
Does the DecaHUB need external power to be used?
No, the DecaHUB will run off your laptops bus powered. Various results may occur depending on your laptop.
Complete your workstation with the DecaHUB. Extend your monitor with two video outputs, additional USB 3.0 ports, Gigabit Ethernet, SD, Micro SD, and USB-C power delivery.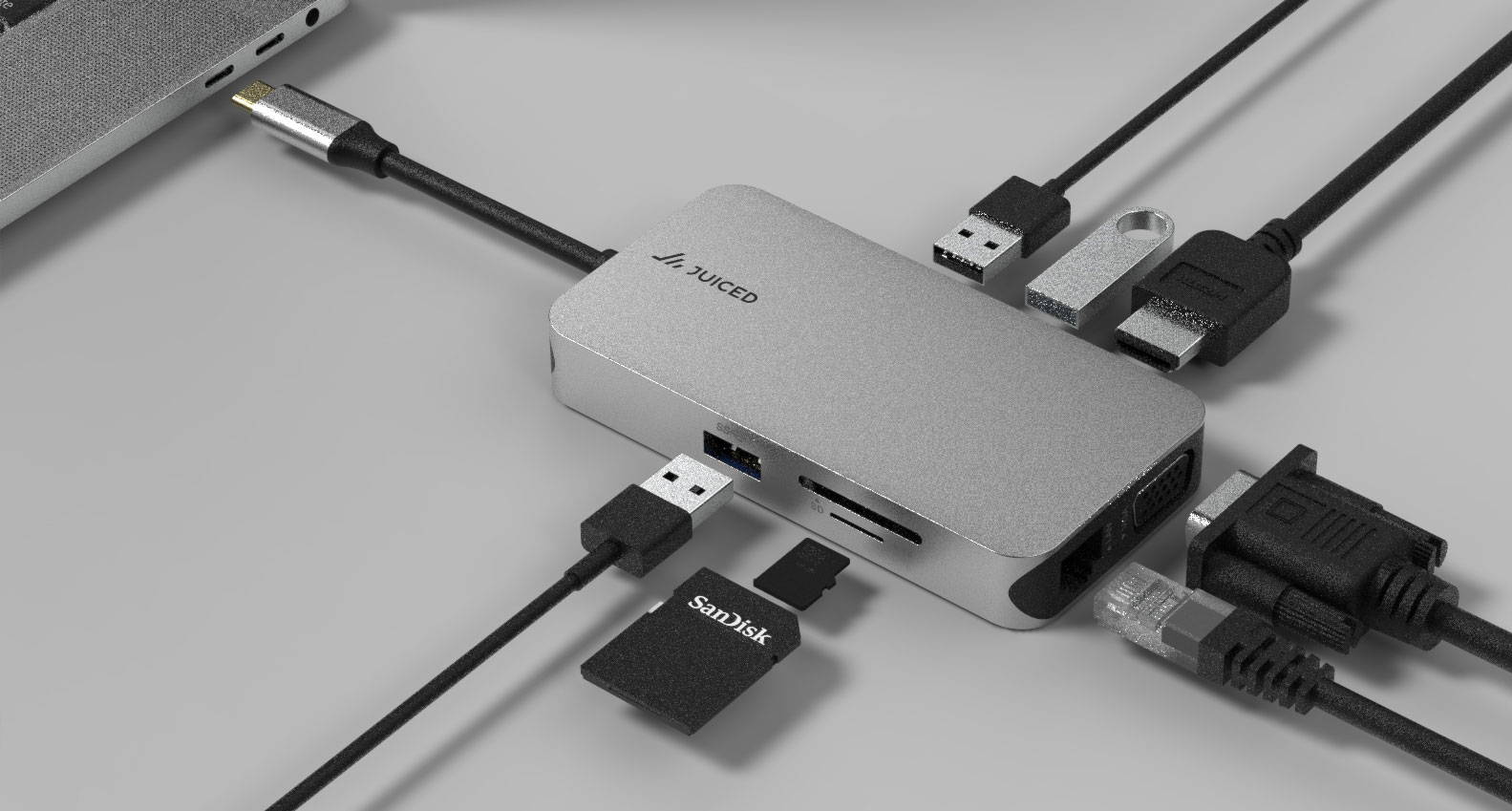 Connect your HDMI and VGA inputs to external monitors to increase your multi tasking ability. Enjoy 1080p @ 60hz while using both monitors simultaneously.
Never have your internet connection interrupted again. Stay connect with lag free, maximum Gigabit LAN speeds.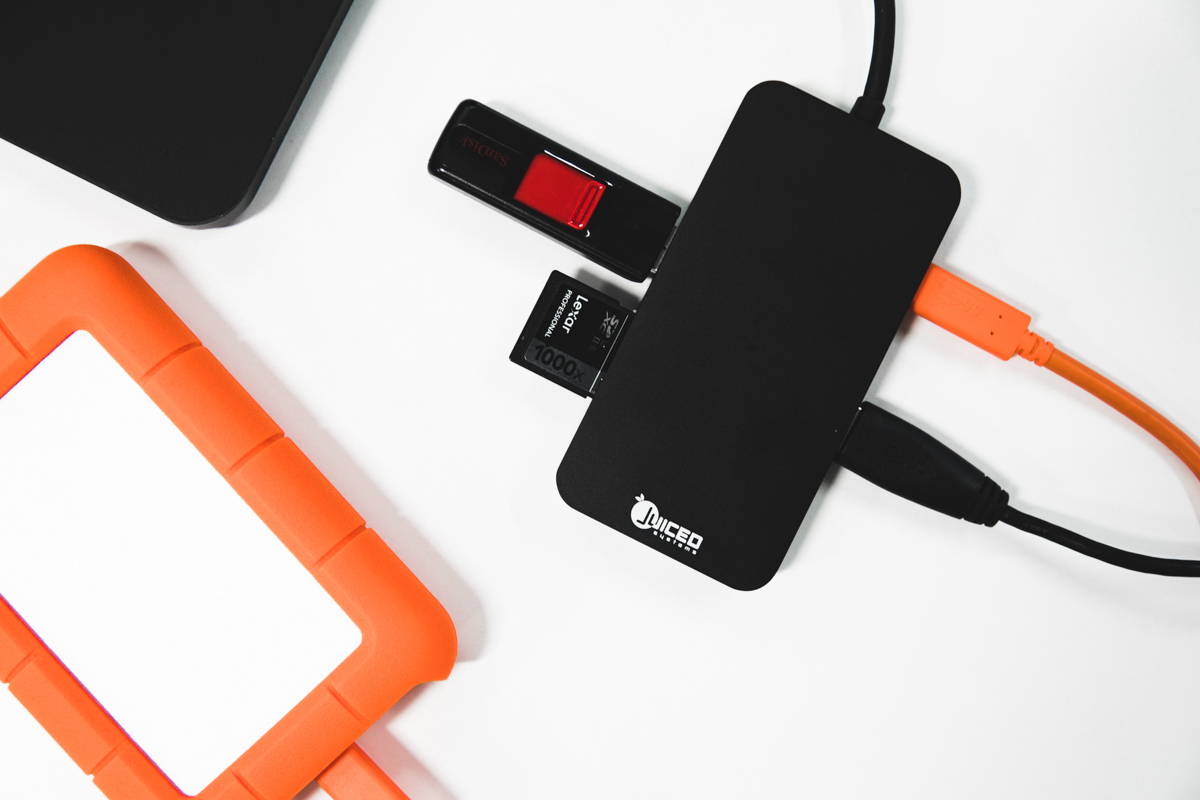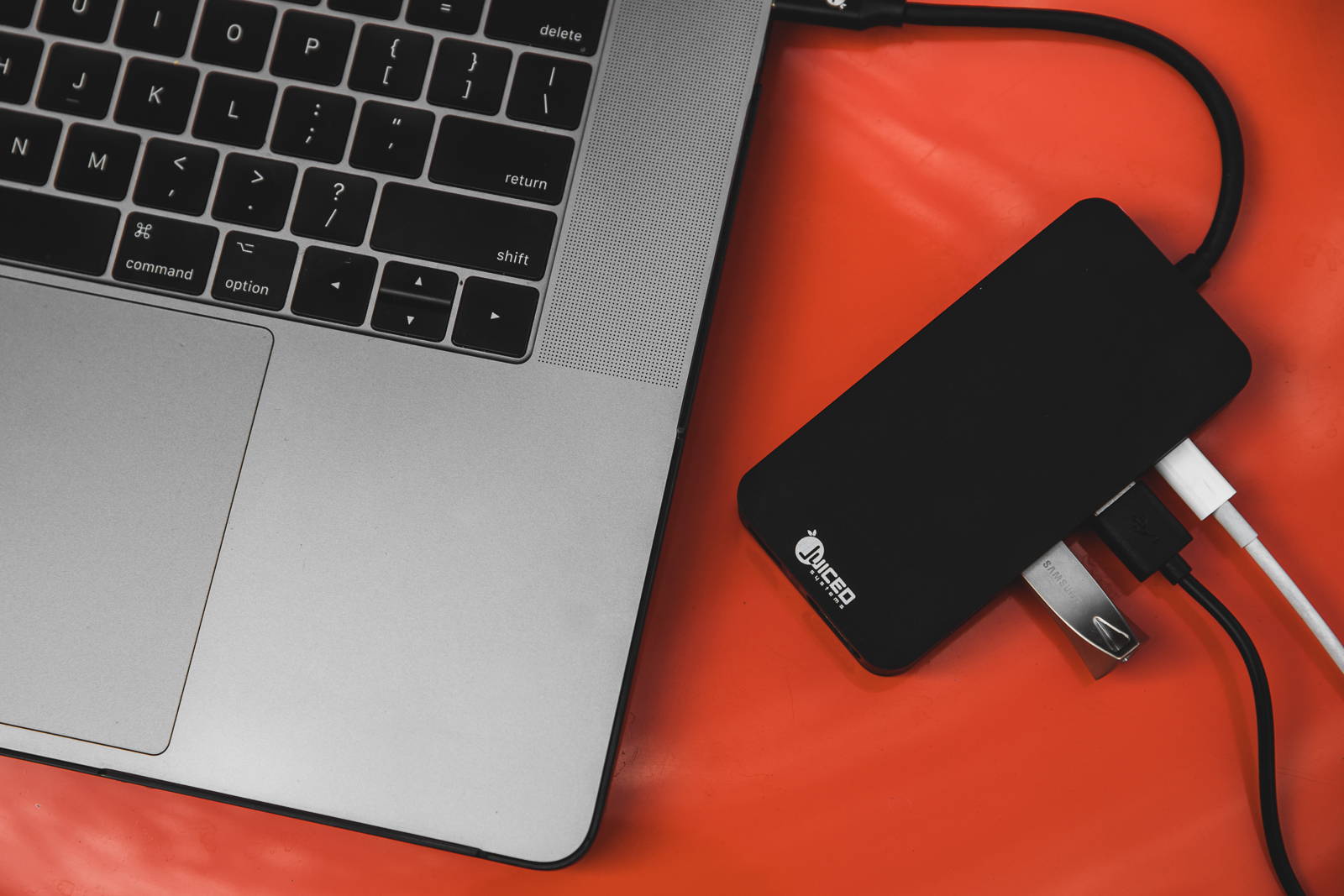 Supercharge your laptop
HDMI 4K (30hz)

VGA (1080p)

3x USB 3.0 (5 Gbps)

USB-C PD (87 Watts)

SD & Micro SD Inputs

AUX Input