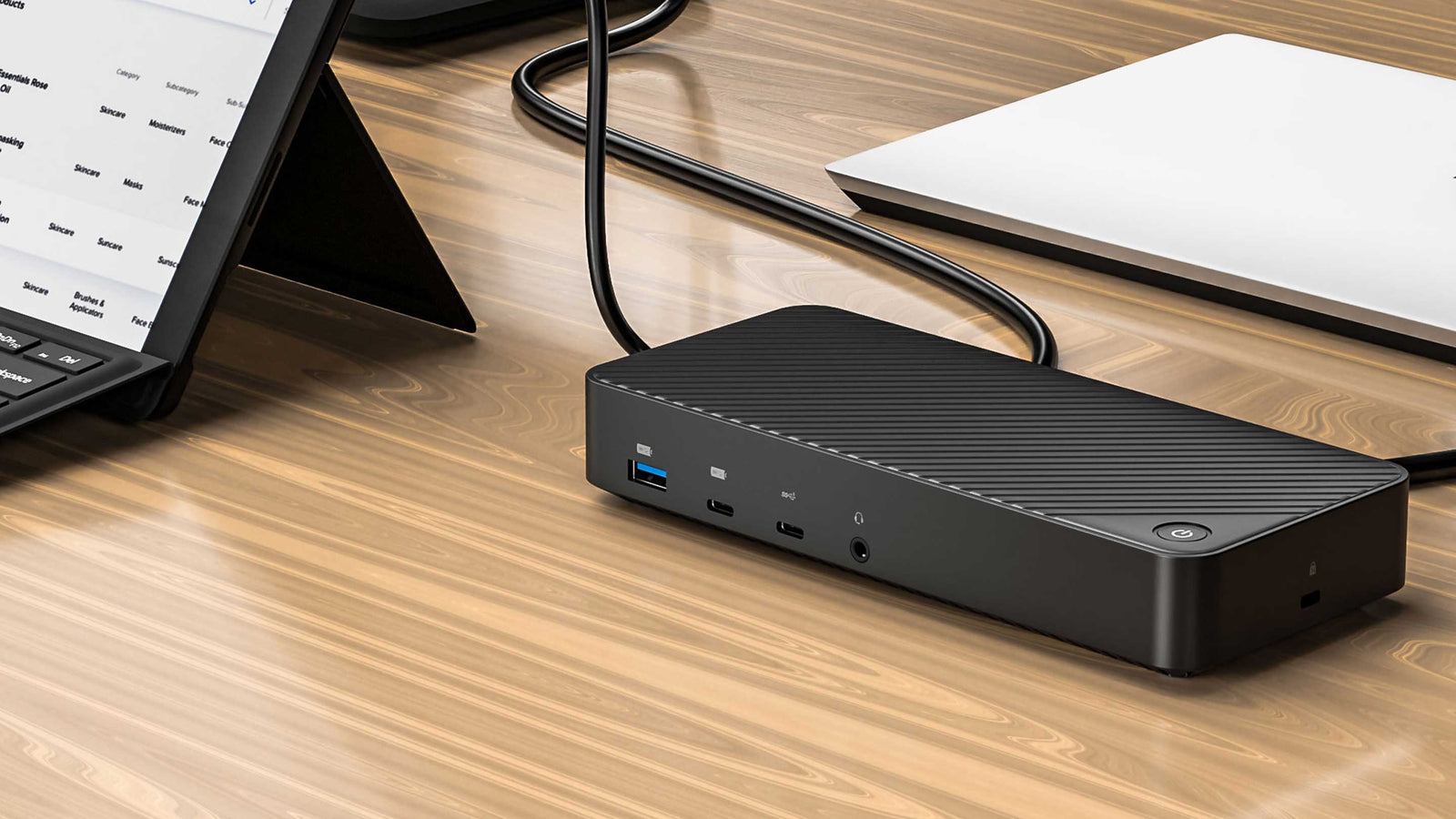 When you're looking for a wide range of connection options, you can't go wrong with a USB-C adapter from Juiced Systems. You'll find the adapter you need to fit all of your devices regardless of input type.
Our wide selection includes multiport solutions to provide power and capabilities with easy installation and instant function. If you're a power user, you'll love the USB-C travel adapter with its plug N play simplicity and multi-device connectivity.
If you're on the road a lot, our compact and powerful USB-C 2-port 3.0-gigabit hub is lightweight and easy to pack. Expand your device capabilities and charge your laptop at the same time for the ultimate in convenience at home, work or as you travel. 
Connect peripherals instantly with our 10-port multifunction USB-C adapters that give you the power to use HDMI and VGA peripherals simultaneously. Or, choose our USB-C multiport display adapter with power delivery you won't believe. 
If you want powerful and convenient USB-C adapters for any application, you'll find exactly what you need right here at Juiced Systems.