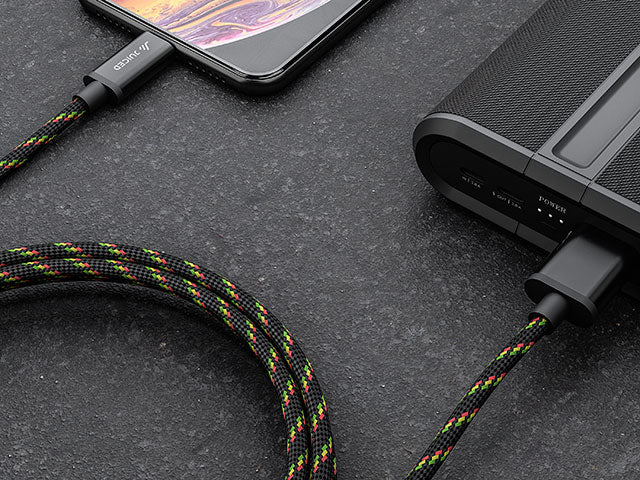 USB-C Data & Power Cables
When you need a USB-C cable, you need a durable yet powerful solution. The USB-C cables at Juiced Systems give you the connection options you need to seamlessly transfer data and power up all of your peripherals. 
If you're looking for a top of the line aluminum connectors, nylon braided USB-C to USB 3.0 cable, you'll love our braided data and charging cable. The two-meter length, nylon braided sleeve USB-C cable meets industry standards, and at a convenient length of 6.6 feet (2 meters), you get outstanding transfer speeds up to 5 Gbps.
If you need to boost your audio capabilities, try our USB-C cable power delivery adapter. Enjoy crystal clear digital audio without static or lag. The adapter includes a Digital Audio Chipset (DAC) that makes it fully compatible with your major brand smartphone or tablet.
If you're ready to power up, our E-Chip reader equipped USB-C to USB-C 3.2 (Generation 2) power-up cable fits the bill. Aluminum connectors and braided cable sleeves deliver durability and easy coil capabilities for a complete solution.
When it comes to the question of finding the right USB-C cable, Juiced Systems has the answer.