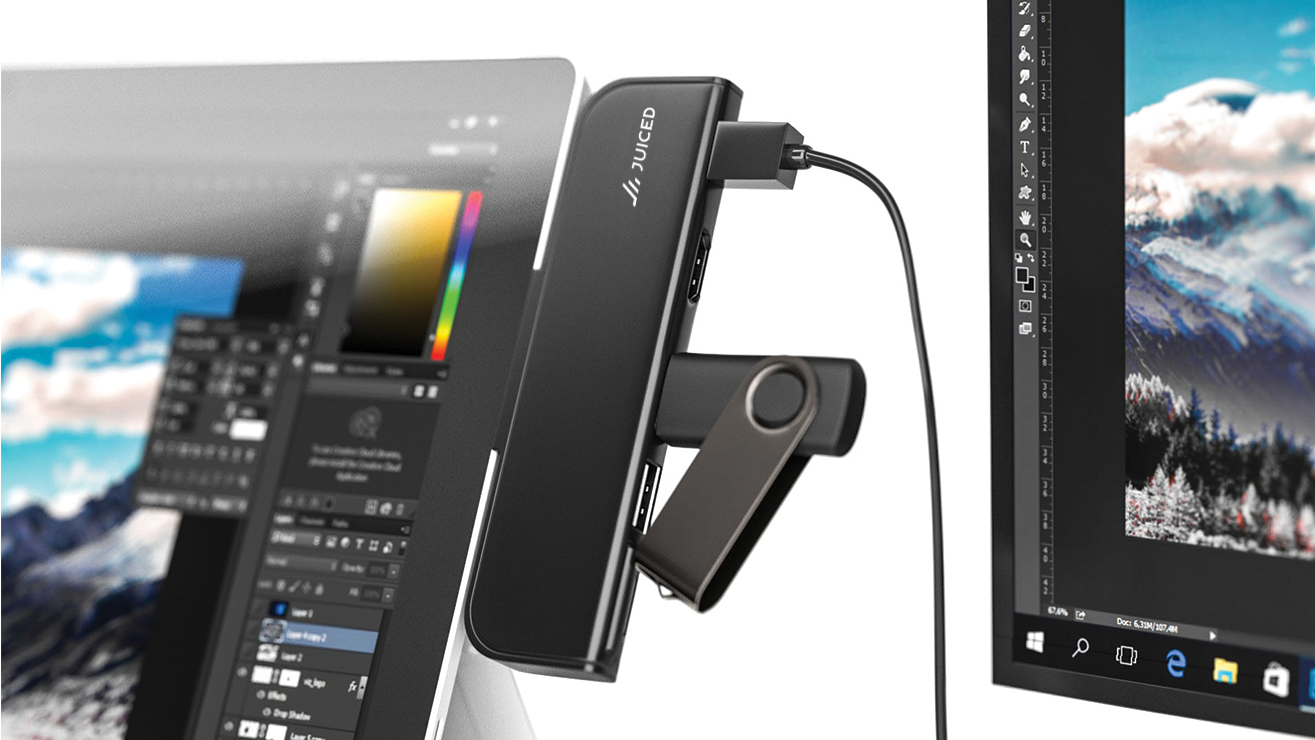 Introduction: A New Era of Detachable Devices
The Microsoft Surface Pro 4 continues the legacy of the premium line of detachable devices, offering remarkable improvements over its predecessor, the Surface Pro 3. With a sleeker design, enhanced screen size and resolution, and upgraded processor options, the Surface Pro 4 is an exceptional choice for professionals and students alike.
A Slimmer and Lighter Design
The Surface Pro 4 boasts a thinner screen bezel, making it visually distinct from the Surface Pro 3. Additionally, it weighs less than its predecessor, providing users with a lighter and more portable device that's perfect for on-the-go productivity.
Improved Screen Size and Resolution
The upgraded screen size and resolution of the Surface Pro 4 make it perfect for both entertainment and work purposes. Users can enjoy crisp visuals and an immersive viewing experience, thanks to the 12.3-inch display with a 2736 × 1824 resolution and a 3:2 aspect ratio.
Cutting-edge Performance with Intel® Core™ Processors
Equipped with Intel®'s sixth-generation Core™ processors, the Surface Pro 4 offers various configurations, starting at just US$899. The base model features an Intel® Core™ m3 processor, an HD 515 GPU, 4 GB of RAM, and 128 GB of internal storage. The device comes preinstalled with Windows 10 and a trial subscription for Microsoft Office, ensuring a seamless experience right out of the box.
Enhanced Accessories for a Better User Experience
Microsoft addressed the concerns of users by releasing improved accessories for the Surface Pro 4. The redesigned Type Cover is less bulky, while the upgraded Surface Pen now features an eraser and a magnetic design to prevent misplacement.
Juiced Systems' Exclusive Accessories for the Surface Pro 4
To further elevate your Surface Pro 4 experience, Juiced Systems offers exclusively designed products tailored to your needs:
Juiced Systems Surface Pro 4 Adapter Options
These adapters provide versatile connectivity solutions for a wide range of input needs. Whether you're at home, in the office, or on the road, these adapters ensure seamless integration with various devices and peripherals.
Surface Pro Ethernet Adapter
For users who require a powerful and stable Ethernet connection, the Surface Pro Ethernet Adapter is the ideal choice. Beyond just providing a lag-free connection, this adapter also offers additional USB ports for connecting devices like mice, keyboards, flash drives, and external hard drives.
Microsoft Surface Pro 4 Specifications at a Glance
Category: Two-in-one PC with multiple CPU configurations (Intel® Core™ m3-6Y30, i5-6300U, i7-6650U)
Memory: 4 GB, 8 GB, or 16 GB
Internal Storage: 128 GB to 1 TB
Battery Life: Up to nine hours of video playback
Weight: Varies by processor (Core m3: 1.69 lb., Core i5: 1.73 lb., Core i7: 1.73 lb.)
Dimensions: 11.50" x 7.93" x 0.33"
Display: 12.3 inches, 3:2 aspect ratio, 2736 × 1824 resolution
Ports: USB 3.0 port, Mini DisplayPort ver. 1.2, Surface Connect charging port, Micro-SD slot, Type Cover connector, 3.5 mm headset jack
Specifications

A two-in-one PC available in these CPU configurations:

 

Intel® Core m3-6Y30

Intel® Core i5-6300U

Intel® Core i7-6650U

Up to nine hours of video playback

By Processor:

Core m3: 1.69 lb.

Core i5: 1.73 lb.

Core i7: 1.73 lb

.

12.3 inches with an aspect ratio of 3:2 and resolution of 2736 × 1824

 

USB 3.0 port

Mini DisplayPort ver. 1.2

Surface Connect charging port

Micro-SD slot

Type Cover connector

3.5 mm headset jack
---