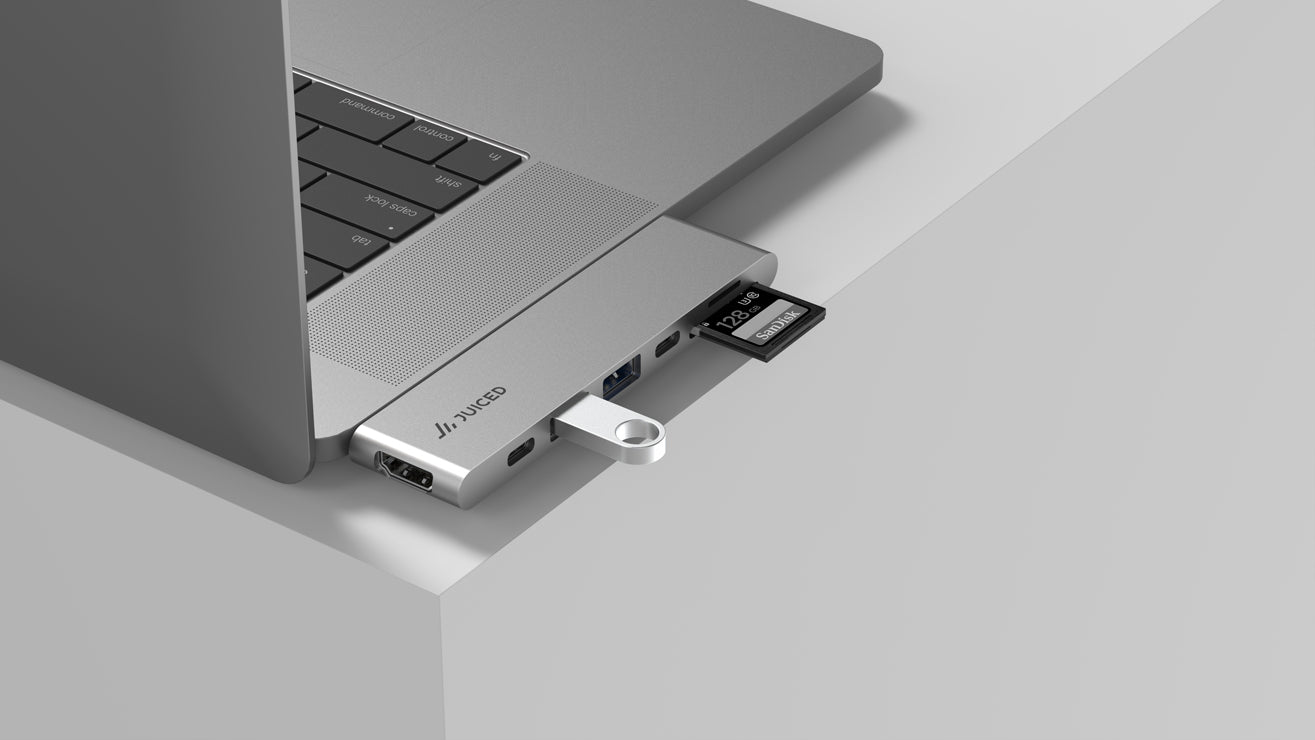 What do you do when you have devices with multiple connection ports? You make it easy on yourself with a Macbook adapter to connect, that's what. 
Connect your gaming peripherals, home office devices, or work setup easily with the Apple Macbook adapter that fits your networking and computing requirements. If you need a travel adapter, you'll love the compact design of the USB-C multiport adapter.
For multiport configurations, the 10-port multifunction USB-C adapter gives you the inputs you need. Complete with an HDMI port and VGA input, stream videos without lag. The Macbook adapter also connects an external monitor for an impressive multifunction display.
You'll find hubs with power delivery to quickly charge devices and Apple Macbook adapter selections small and durable enough to fit into the smallest spaces and travel bags.
Increase available ports with an expansion Macbook adapter or enhance performance with one of our professional grade adapters. Whatever connection you need and whatever connection you want - you'll find the Apple Macbook adapter to do the job right here at Juiced Systems.