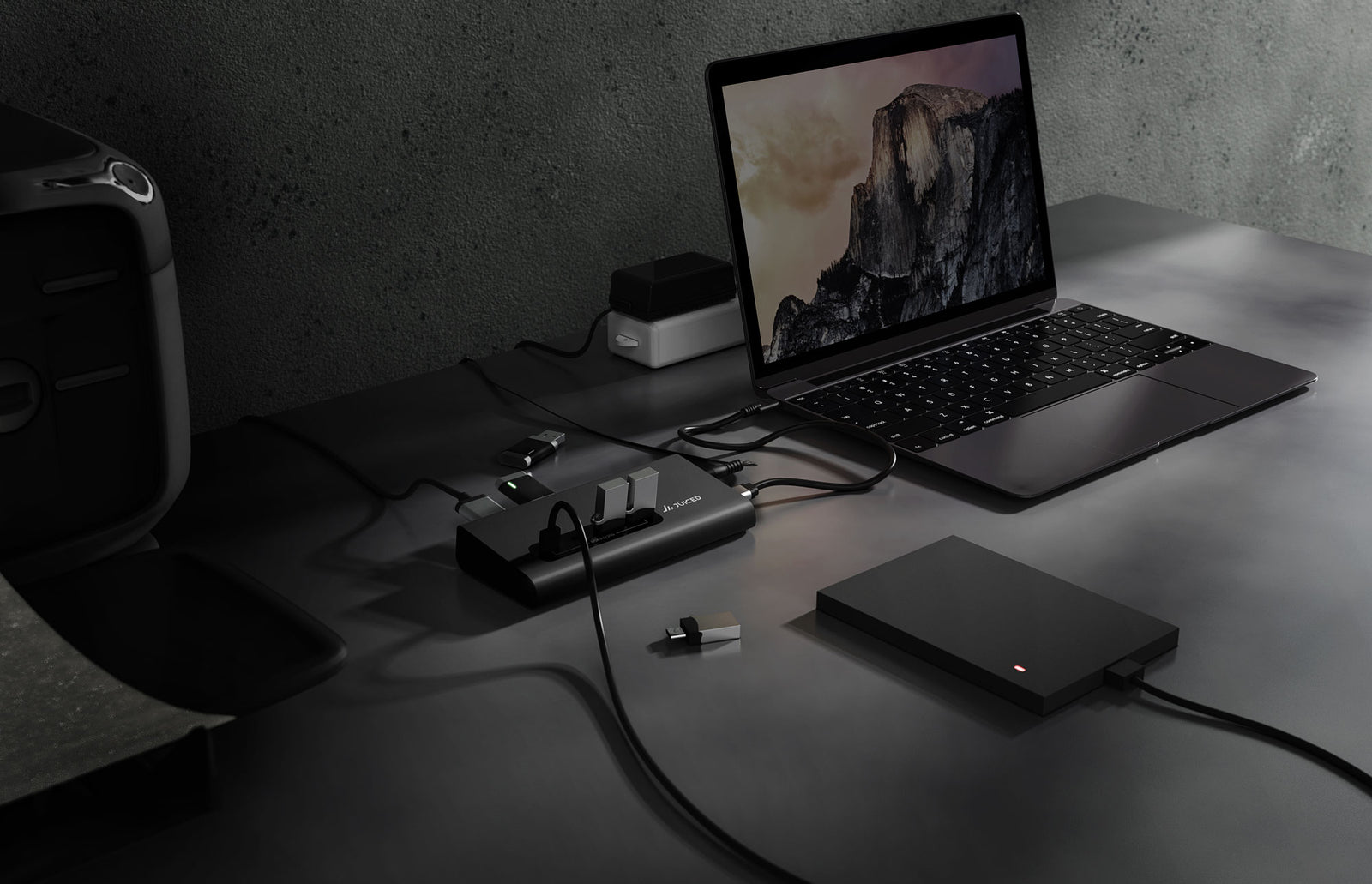 Looking for a powered USB 3.2 hub to take your computing to the next level? You've come to the right place.
Connecting peripherals isn't always easy, but with simple plug and play functionality, our collection of powered USB 3.2 hubs takes the stress and guesswork out of the equation.
If you're a power user looking for quick data transfers and super-fast charging capabilities, you'll love the VertexHUB with USB 3.2 Generation 2 data and charging capabilities. Designed to connect a host of different USB-A and USB-C data ports and with backward compatible capabilities, simply plug your device in and you're good to go. 
If you need multiple options to connect all of your devices, our universal laptop docking station is your solution. Charge your laptop, connect USB peripherals, and use the Gigabit Ethernet port for optimum network connection delivery with the one hub that does it all.
Connect your powered USB 3.2 hub with the right cables built to power devices and deliver safe and steady charging capabilities. Power up and charge your way with hubs and connection options from Juiced Systems.