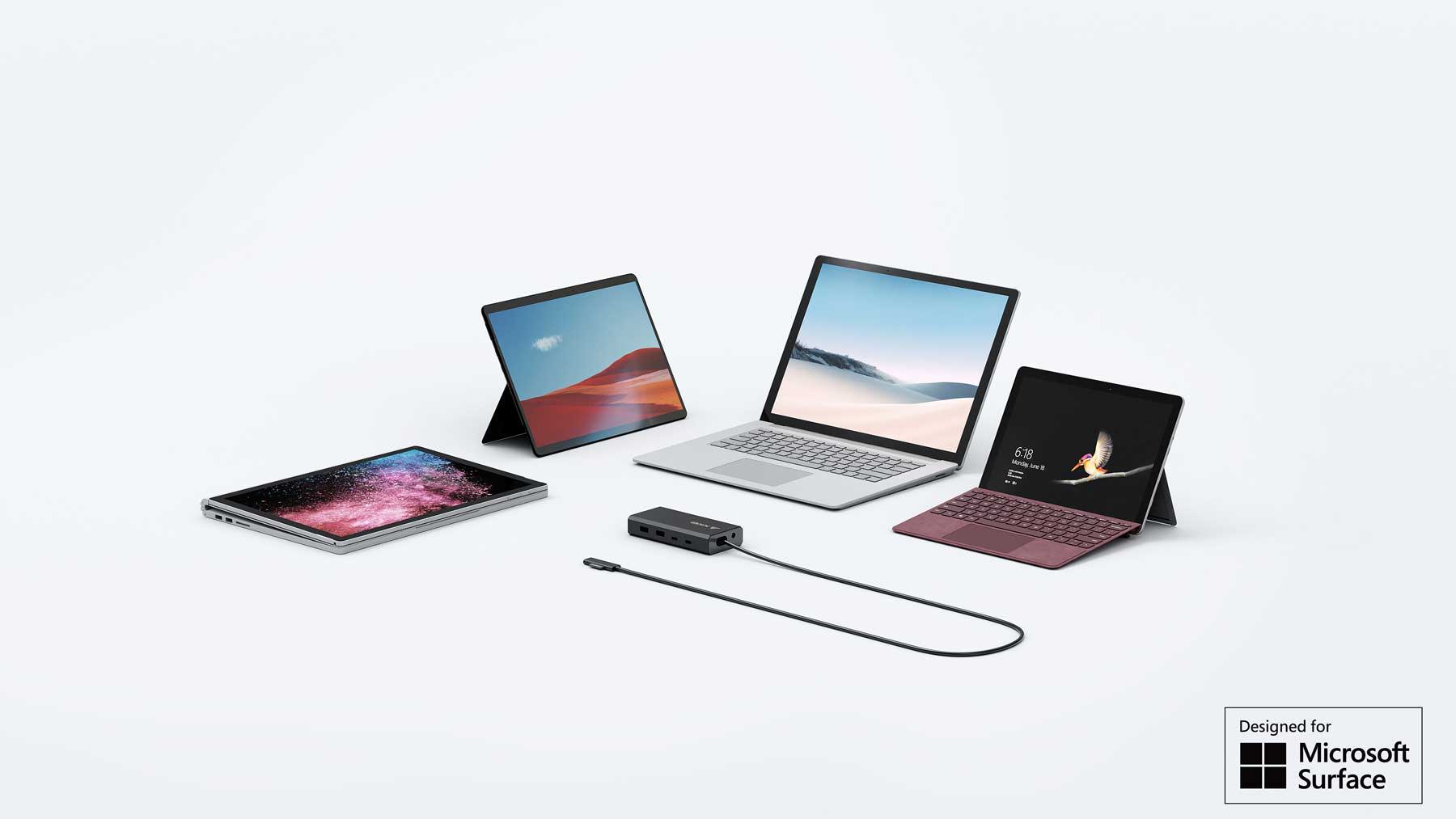 VelocityDOCK
Your surface device just got juiced.
Introducing the most powerful, versatile, designed for surface docking stations created. With the power to extend two monitors to any Surface device, the VelocityDOCK is coming out swinging! We listened to all of the input from our Surface users and built this docking station from scratch. We juiced the video output so you can rock out with crystal clear dual 4K resolutions at 60hz refresh rates. With three USB-A and two USB-C ports, we made sure all ports were outputting 10 Gbps transfer rates following the USB 3.2 Generation 2 protocol. Utilize the Gigabit Ethernet port for an uninterrupted 10/100/1000 LAN speeds. The surface connector is bi-directional and can be plugged in any orientation. Charge your Surface device at full speed without any limitations. The VelocityDOCK is the only third-party universal Designed for Surface docking station available.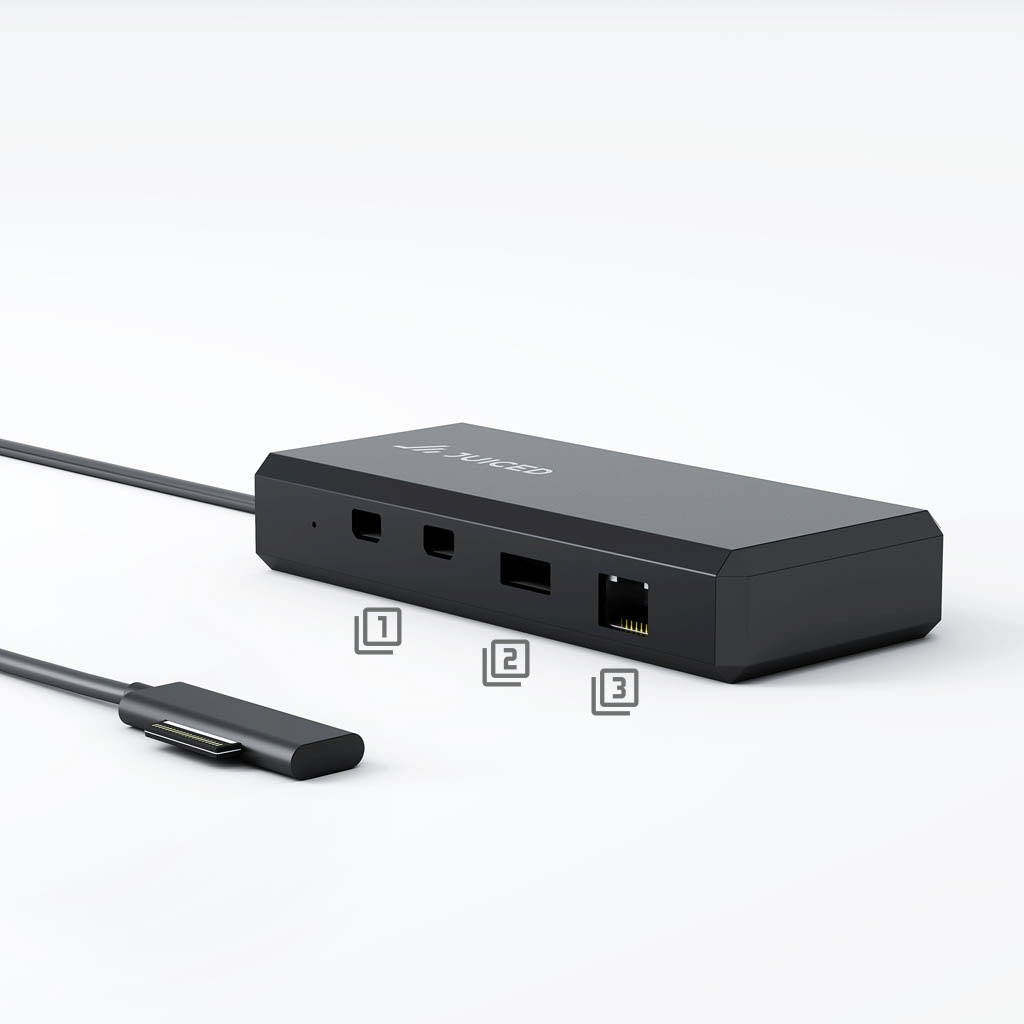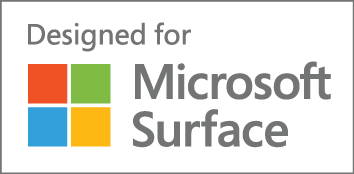 1. Dual Mini DisplayPorts (4K @ 60 hz)
2. USB-A (10 Gbps)
3. Gigabit Ethernet (10/100/1000)
4. USB-C (10 Gbps)
5. DC Power Input (95 Watts)
6. Surface Link Connector
Free Domestic Shipping ● Get notified when units arrive in stock ● 15% off when you sign up to be an early adopter
The first Surface Docking station designed for power users. The VelocityDOCK is the most powerful Surface docking station to date, with more port options and power features for all Surface device users.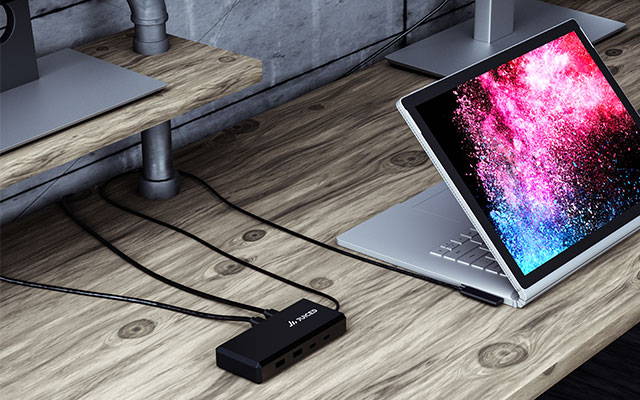 The VelocityDOCK utilizes the Microsoft Surface Link connector to provide maximum data transfer speeds, power delivery, and breath taking display quality.
All peripheral ports support USB 3.2 Gen 2 protocol transfer rates at 10 Gbps. Transfer files at blazing fast speeds with no compromise to your surface device.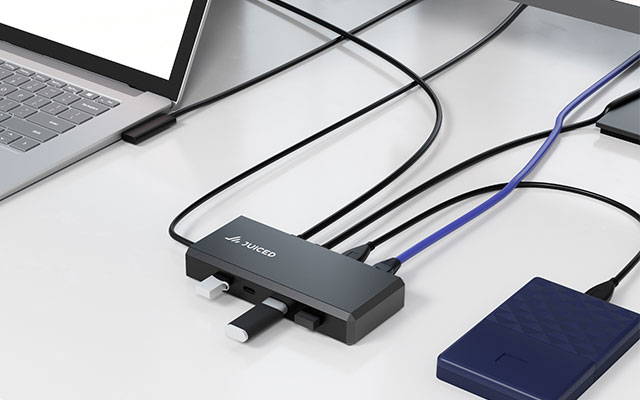 Two Mini Display Ports (4K@60hz)

Two USB-C Ports (10Gbps)

Three USB-A Ports (10Gbps)

Gigabit Ethernet (10/100/1000)

DC Power Delivery (95 Watts)
Tech Specs

Surface Go

Surface Laptop

Surface Laptop 2

Surface Laptop 3

Surface Pro 3

Surface Pro 4

Surface Pro (5)

Surface Pro 6

Surface Pro 7

Surface Book

Surface Book 2

Surface Pro X

132x60x24mm

Cable length: 60cm

2 Mini DisplayPorts

1 Gigabit Ethernet Port (10/100/1000)

3 USB-A 3.2 Generation 2 Ports (10 Gbps)

2 USB-C 3.2 Generation 2 Ports (10 Gbps)

Surface Connect cable

External power supply

VelocityDOCK

Power Supply Unit 12V 8A (95 Watts)
Will the VelocityDOCK charge my Surface device?
Yes. The VelocityDOCK will charge all Surface devices.
Is the Surface link connector omni directional?
Yes. The Surface Link connector can be originated in either position.
Do the Mini DisplayPorts support 4K@60 hz?
Yes. The VelocityDOCK supports dual 4K monitors @ 60 hz resolutions.
Does the power supply need to be plugged in to work?
Yes. The VelocityDOCK requires the power supply to operate and provide a charge to your Surface device.